Insurance Institute of London elects new president | Insurance Business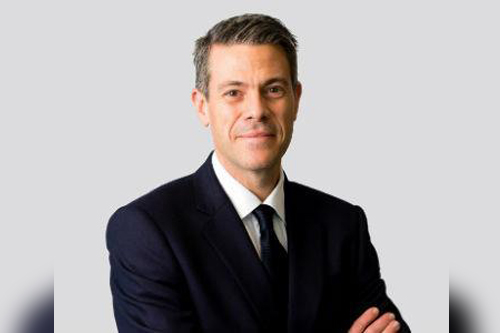 The Insurance Institute of London (IIL) has elected a new president for the 2020 to 2021 period.
Anthony Baldwin (pictured), chief executive officer and board director of AIG UK, has received the nod for the top post and will be the IIL's new president effective today, September 28.
Based in London, Baldwin leads the executive committee of AIG UK and works with its board and senior management to formulate AIG's profitable growth strategies for the UK. He has worked at AIG for over 20 years, previously serving as CEO of AIG Europe Limited, and prior to that was managing director field operations, EMEA.
Read more: UK insurance industry comes together to propose future pandemic response
Baldwin is also a member of the board of directors of British American Business (BAB), the Association of British Insurers (ABI) and the London Market Group (LMG). He joined the IIL in 2016 and succeeds Charles Berry, chair of BPL Global, as president of the institute.
"It is a great honour to be elected as the president of the Insurance Institute of London at this critical time for the world economy and for insurance," said Baldwin. "Charles has done an excellent job steering us through the challenges of the last six months and we are all very proud of how the IIL has responded and adapted, including taking the opportunity to modernise the ways it supports members, many of whom are still working from home. Our lecture programme has gone digital and is attracting participants in even greater numbers than before as well as tackling new and highly relevant subjects such as well-being."
Baldwin said that his theme for the year is "London's role as a global centre for insurance and a hub for insurance talent."
"London has been the historical, spiritual, and physical home of the insurance industry for centuries," said Baldwin. "It has remained at its epicentre because it is a hub for specialist expertise and will continue to be so. We were ready to embrace digital and remote ways of working and we are demonstrating every day that they work. The world is facing unprecedented challenge and opportunity and progress goes hand in hand with risk. We need to develop and nurture the dynamic eco-system in London and the UK which talent, history and expertise has built, so that we can continue to help our clients face the future."
Joining Baldwin as newly elected officers of IIL's leadership team are new deputy president Julian Enoizi, CEO of Pool Re, and new deputy president designate Christopher Lay, CEO of Marsh UK & Ireland.
"I am looking forward to working closely with the members, vice presidents and council, to ensure the continued strength of the Insurance Institute of London," said Enoizi. "In particular I am looking forward to supporting Anthony in making his year as president a success."
"I'm delighted to take on the position of deputy president designate and have the opportunity to serve the Insurance Institute of London and support its vital work," said Lay. "I'd like to thank the vice presidents and council for electing me. I'd also like to thank Charles for his excellent leadership, and to congratulate Anthony and Julian on their elections. At this time of immense challenge and opportunities, our industry has a critical role to play in ensuring we can capture the possibilities ahead. I look forward to working with the members and council to maintain the vibrancy and success of the institute."