Insurance: the weird and wonderful | Insurance Business UK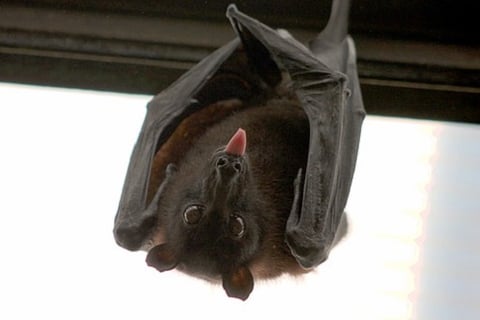 Anyone who thinks insurance is a "boring" job clearly hasn't spent much time at Lloyd's of London. The specialist insurance giant hit the headlines last week when we reported on it
insuring the tastebuds of a Cadburys chocolate tester
and also reflected on the story of a
50-year whisky master
– but now we can bring you many more weird and wonderful stories.
The National Student has put together a list of some of the more unusual things Lloyd's has had to insure over the years. Let's take a look at some of the examples.
Body Parts
Most people who think of unusual things to insure normally think about celebrity body parts. Of course, some celebrities have denied reports about their insurance quite vociferously – Jennifer Lopez, for example, has publicly rubbished claims that she has insured her backside! However, some celebrities have definitely taken the insurance step.
Among them are Dolly Parton, who insured her breasts for £3.8 million; Bruce Springsteen who insured his voice for £3.5 million; Keith Richards who has insured his hands for £1.6 million; and David Beckham, who has insured his legs for a staggering £100 million.
Aliens
The National Student also reports on the case of Arthur C Clarke, the novelist behind
2001: A Space Odyssey
. Apparently he attempted to take out insurance to protect himself from losses in case extra-terrestrial intelligence was discovered ahead of the film's release. His efforts, however, were apparently refused.
Spaceships
Sticking with the alien theme, when Lloyd's first issued a motor policy apparently its underwriters were so used to dealing with ships that they described cars as "ships navigating on land". The publication does explain, however, that now that more than 100 years have passed it is possible to insure satellites and Richard Branson's Virgin Galactic private spaceship is also insured by Lloyd's.
Vampires
There is a myth apparently floating around Lloyd's that as many as 60,000 people have taken out insurance against the possibility of turning into a werewolf or a vampire. Perhaps they used to be werewolves but they are all right nowwww.
Sorry, couldn't resist.
Saloons
Think of the wild-west and you're probably conjuring up images of chairs being tossed around saloons as beer bottles are smashed. Well, apparently one saloon owner took out a policy to cover injuries that his customers may inflict on others – and this led to a fraudulent claim after a staged fight.
Know of any other unusual insured stories? We'd love to hear them. Leave a comment below.
Related stories:
Forget the £1 million tastebuds, what about the £1.6 million nose?
Cadbury's worker gets her tastebuds insured for £1 million