Insurers preparing for the "great resignation" – CII | Insurance Business UK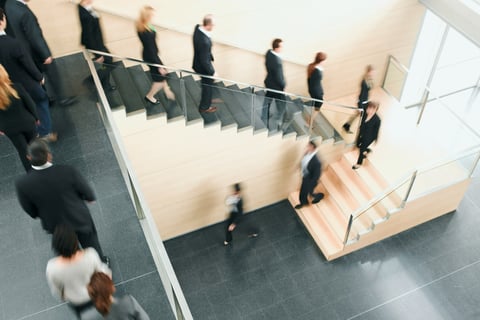 The great resignation is upon us all, and even the insurance industry is not safe from this growing trend of talent leaving their jobs. But a new poll by the Chartered Insurance Institute (CII) has revealed that the industry is fighting back, with a focus on retaining talent through career development and flexible work conditions.
Through a social media poll of 623 insurance professionals, the CII found that 44% are chiefly focusing on offering flexible working in order to attract and retain talent. Another 23% said that ensuring clear routes for career progression was their primary focus to appeal to talent, while 22% indicated that they were investing in training and development.
Employee benefits are some of the more traditional ways to retain talent, but only 12% have said they were looking to increase the benefits available to staff.
"As we emerge from the pandemic and pivot to remote working, businesses must continue to evolve and invest in a way that attracts and retains their top talent," commented CII interim CEO Jonathan Clark.
"We are amid the great resignation and with remote working limiting learning through osmosis, businesses need to ensure they are continuing to train and develop their staff if they want to keep them engaged and equipped to meet the needs of the public."
Clark added that while he is glad to see flexible working options being offered by the industry, he also commented that "top performance can't be achieved without wellbeing." He has recommended that firms must develop a culture where employees feel supported and armed with the knowledge and skills needed to do their best regardless of where they work.
CII's poll results come as the organisation plans to release its "Professional Map" later this summer. The Map is a competency framework for the insurance profession which not only covers the technical knowledge required of insurance professionals, but also the skills and behaviours expected of them.
Read more: Underwriters need more diverse skills to meet clients' needs – CII
Earlier this week, the CII issued another report which analysed the current role of underwriters. That report concluded that if underwriters are to better meet the needs of their clients, they will have to become more technologically literate and be able to interpret big data.