Is an insurance app the latest threat to brokers? | Insurance Business UK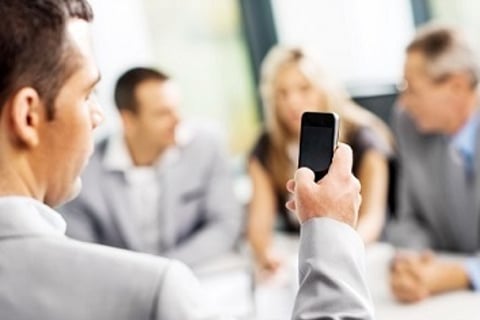 It seems there's an app for just about everything – but the idea of apps taking off in the insurance market is one that is likely to strike fear into brokers. After all, in recent years, a substantial portion of the potential consumer base for brokers has made the switch to direct, online platforms – and now there is another technological innovation to worry about.
The emergence of apps took another step forward last week when
Markerstudy
Insurance Company Ltd announced the acquisition of UK telematics motor insurance business Drivology. Markerstudy, which has more than 4,000 employees across the UK and Gibraltar, believes there is significant value in adding the app-based insurance that rewards safer driving to its portfolio.
"Drivology will add significant value to our existing offering, complementing our telematics administration services and supporting our strategy for growth," commented Ross Barrington, divisional head within Marketstudy Retail. "We are keen to attract more telematics business and consider app-led propositions play a valuable role in car insurance offerings."
It is hard to deny the potential advantage to customers of an app that monitors when and where an individual drives, encouraging safer driving and that could potentially have a positive impact on insurance premiums. In theory, it should lead to safe and trustworthy drivers paying less than high risk drivers. However, where does this leave brokers? Can this be seen as another online direct insurance offering that is a threat to their business?
In an exclusive interview with
Insurance Business UK
, Barkley answered the question as to whether this app is competition for brokers with a definitive: "no".
"Markerstudy operates in both the retail and insurer space, and has done so transparently for a good number of years now," he said. "Via our retail division, we see this acquisition as an opportunity to complement our current product offering through our brands Masterquote (standard home and motor insurance) and Aquote (bike and van insurance). Our aim is to distinguish ourselves as a 'best in class' provider of telematics third party administration. In addition, we have the advantage of access to a product that provides us with information in an ever expanding market and can utilise this to provide our customers with the best products and services possible."
Barkley points out that the app has been on the market for several years having been underwritten by
AXA
Insurance so it should not be seen as a new threat – indeed he believes there are many brokers already in this space.
"The Drivology product has been available to the customer for over three years," he said. "This acquisition is recognition of the opportunity and advancement in the telematics market. Other brokers already operate in these markets, and our intention is to further enhance the panel that supports the Drivology brand, along with taking advantage of the improving technology available to support our customer base."
Reassuring words? Let us know if you think app-based insurance could threaten your business by leaving a comment below.
Related Links:
Another insurer goes direct – something for brokers to fear or an opportunity?