Is there a 'poverty premium' in insurance? | Insurance Business UK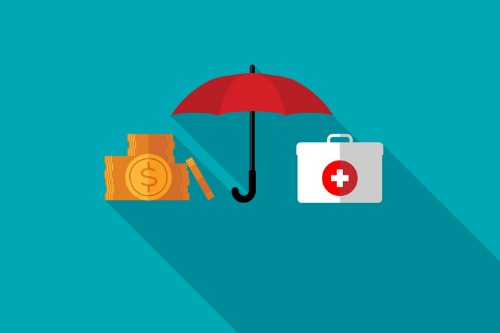 A joint report called The hidden risks of being poor: the poverty premium in insurance has been released by royal chartered professional body Institute and Faculty of Actuaries (IFoA) and the Fair By Design (FBD) movement.
"The poverty premium in insurance means that low-income households pay more for insurance or are prevented from accessing the protection that insurance can provide," reads the 33-page document, which puts forward recommendations aimed at addressing the so-called poverty premium.
"This negatively impacts on their overall levels of financial resilience and their ability to protect themselves from financial shocks, which has economic implications for the whole of society – where low-income households are unable to be financially resilient [and] they are more likely to become reliant on state benefits."
According to the UK research, there has been a trend across a range of insurance products away from broad risk pools and, instead, toward more granular pricing based on an individual's specific rating factors.
The IFoA and FBD noted in the report: "While there are a range of identifiable benefits, a move toward individualised risk-based pricing and away from risk pooling also creates a range of negative outcomes for low-income and other vulnerable consumers. Low-income consumers are more likely to be offered a higher premium, or be refused insurance altogether, as a result of the higher risk they present.
"For example, consumers living in an area with a high crime rate are likely to be charged higher premiums for household and motor insurance, because they are assessed to be at greater risk of their house being burgled or their car being stolen. These consumers are also less likely to have the means to be able to reduce their risk. As a result, those arguably most in need of insurance are forced to opt out of cover, reduce cover, or 'self-insure'."
Alternative approaches being suggested include the creation of government-agreed reinsurance schemes such as Postcode Re or Health Re – that is, extending the Flood Re model for other product lines; enabling group insurance access via auto-enrolment through employers; and the introduction of microinsurance for common risks.
In the view of the IFoA and FBD, a minimum level of protection needed by all (including low-income families) should be determined by the government to ensure financial resilience. They are recommending that the government look at its role in facilitating the delivery of a minimum level of protection via social policy interventions.
"In line with the recommendation of the Treasury Select Committee, the FCA (Financial Conduct Authority) should support government in this work by undertaking a study into the regulatory outcomes the market is currently delivering for low-income consumers," the groups went on to state. "This study should also consider the interaction between the Equality Act and insurance pricing."
Additionally, they are calling on the government to work with the FCA and industry to determine what changes within the public policy and regulatory environment are required to incentivise the insurance sector to come up with innovative solutions in response to the poverty premium.
Commenting, IFoA policy advisory group chair David Heath asserted: "The COVID-19 pandemic has disproportionately affected low-income households and drawn attention to their limited financial resilience in the face of job losses and economic hardship."
"At a time when adequate protection is more important than ever, this group is facing the most difficulty in securing affordable insurance that would provide a much-needed safety net," said Heath.
"As Government and industry consider how best to address the challenges highlighted by the pandemic, we would urge them to consider the creation of a more sustainable social and economic system which provides everyone with accessible and affordable insurance."
Similarly, FBD director Martin Coppack stressed that regulators, policymakers, and industry must collaborate to make sure people on low incomes can access the protection they need at a price they can afford. Doing so, he said, will level up communities.