Is this the key to customer loyalty? | Insurance Business UK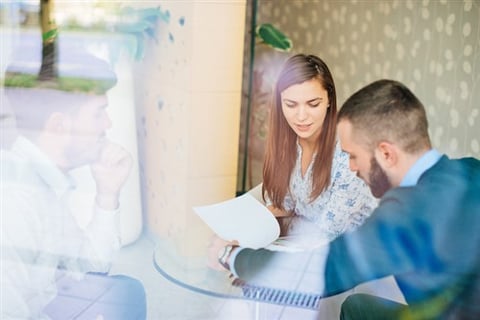 Better client communication can lead to improved loyalty and retention – and is even more essential when it comes to approaching millennials – new research has revealed.
In today's climate, branding is more important than ever, and with social media emboldening consumers, insurance companies need to get it right.
"Today, customers expect an incredibly high level of service, and they also have the power to publicly share their opinions about that service with the tap of a finger," George Wright, chief executive officer at Smart Communications, told Insurance Business.
"This is both a challenge and an incredible opportunity. Given that companies can potentially interact with their customers several times a day via multiple channels, it is crucial to make these interactions relevant, helpful, and appreciated," Wright went on to say.
Insurance providers identify customer communications systems as key to driving brand consistency and overall brand health, new research from the firm has revealed. Among insurers, financial institutions and healthcare companies, 60% of respondents have dedicated customer communications systems in place, the report found.
"You must maintain the highest levels of accuracy, privacy, and security," Wright said of organisations' approaches to communicating with customers.
"If you can achieve this, you can significantly enhance the overall customer experience, improving loyalty and retention. To provide the most rewarding customer experience, you must understand each and every customer, and deliver communications that feel like one-to-one interactions – delivering personal conversations at scale," he said.
As the insurance industry wrestles with how to adapt to the next generation of consumers – millennials –
communication should be at the forefront, according to the research. Millennials comprised a third of the responding enterprises' customer bases, and a significant 41% of their revenues, making them a critical demographic for insurance companies to consider.
"Millennials are very clear about how they want to communicate with businesses. They are happy to interact via multiple channels, both online and offline, but they expect a seamless experience and they want responses quickly," Wright explained.
"While many millennials prefer digital channels such as web, email, and mobile apps, insurers can't take a one-size-fits-all approach to interacting with them. They need to consider personal preferences and make each customer feel valued as a unique individual. In fact, this approach should be the same, regardless of the demographic group."
Related stories:
Insurance 'woeful' at bringing in millennials - exec
What do chatbots and automated quotes mean for brokers?