Jackson Lee Underwriting includes COVID-19 cover in new policy | Insurance Business UK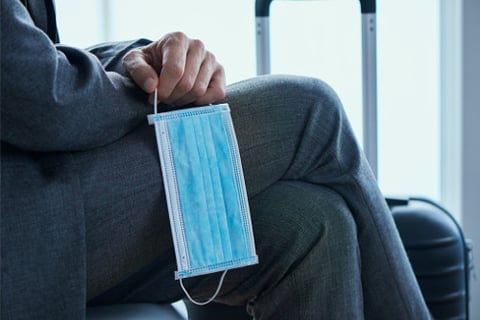 Jackson Lee Underwriting (JLU) has introduced a corporate travel policy that includes cover for COVID-19-related expenses such as cancellation, curtailment, medical expenses and repatriation.
This comes amid rising personal and business travel, fuelling demand for travel insurance that covers COVID-19.
According to JLU, the new policy's wordings respond to new and emerging risks resulting from the pandemic, which will allow brokers to build flexible and customized travel cover for their clients.
The MGA offers annual multi-trip policies that brokers can quickly bind or renew through its online portal. Producing a travel pattern is not required, so brokers only need to know the number of trips per annum.
The policy, which is underwritten by Ergo Travel Insurance Services Limited on behalf of Great Lakes Insurance, covers incidental holidays for all employees, as well as family members of directors/owners covered while accompanying them on business trips, including incidental holidays.
Upon referral, JLU will look at extending cover for travel to destinations against Foreign, Commonwealth & Development Office (FCDO) advice, as long as the advice limits travel to essential purposes due to COVID-19.
The product's launch comes after JLU took over the British Insurance Brokers' Association-endorsed Holiday Travel Plus and Sports Travel scheme for a three-year period. Travel specialist Dipesh Patel also recently joined the company as senior travel underwriter.
"Employers have a duty of care towards any employee travelling on behalf of the business, and as with many aspects of corporate life post-COVID, that duty of care has changed or been extended," Patel said. "For example, if the insured, a close relative, a member of their household or a travelling companion or friend with whom they had arranged to stay has a diagnosis of COVID-19 within 14 days of a booked departure date, cancellation of the trip is covered under our policy. If a trip is cut short due to a family member dying from COVID-19, then the policy will cover the cost of returning home early. We also offer additional daily benefit cash payment if the insured has to self-isolate in your holiday accommodation abroad. Our business travel policy offers such extensive and tailored COVID-19 related cover to give employers peace of mind that they are doing everything they can to support their employees whilst travelling on business."