Julian Enoizi to step down as CEO of Pool Re | Insurance Business UK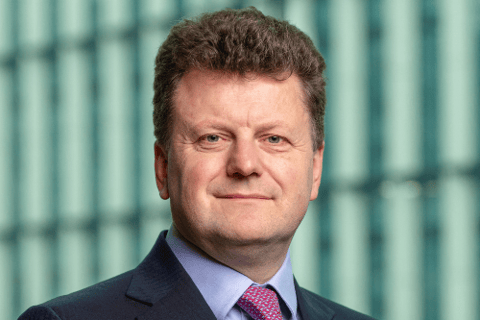 British terrorism reinsurer Pool Re has today announced that in the spring of 2022, CEO Julian Enoizi (pictured) will be stepping down as leader of the business he has headed up for eight years. In a Press release, the reinsurer highlighted that Pool Re has undergone "significant development" under Enoizi's leadership and has been instrumental in guiding change in global insurance and reinsurance in response to the evolving terrorism threat.
Among its most notable achievements, Pool Re has doubled the buffer between the UK taxpayer and terrorism loss from £5 billion in 2013 to £12 billion today, and invested in ground-breaking risk mitigation initiatives in partnership with government and the counter-terrorism police. Internationally, Enoizi also spearheaded global collaboration through the foundation of the International Forum of Terrorism Risk (Re)Insurance Pools (IFTRIP).
Pool Re noted that it has begun a process to identify Enoizi's successor and will make an announcement on this subject in due course.
Read more: Pool Re announces new chair
Angela Knight, chair designate of the Pool Re board, said: "We would like to thank Julian for his transformational contribution to Pool Re over the past eight years. He has overseen the development of a passive mechanism of risk transfer into a dynamic organisation that offers market-leading research, analysis, thought leadership, risk management guidance and which as a result, is firmly established as a critical component of both the financial and governmental infrastructure."
Knight stated that Enoizi has been "tireless" in working to achieve a signed framework agreement, governing Pool Re's seamless transition to an Arm's-Length Body of government and that the business wishes him every success going forward.
Meanwhile, Enoizi said it has been a privilege to lead Pool Re and that he has enjoyed working with such a talented team and drawing on their shared experiences to create a world-leading national resilience entity in the terrorism space. He added that he is pleased and proud to have been able to support a significant return of terrorism risk to the commercial insurance markets through increased retentions as well as through the reinsurance programme.
"Pool Re is now a business well equipped to meet the challenges of the evolving terrorism threat," he said, "as well as providing a template for responding to the emergence of other systemic risks."