Leapfrog CEO picks up award for insurance pioneering | Insurance Business UK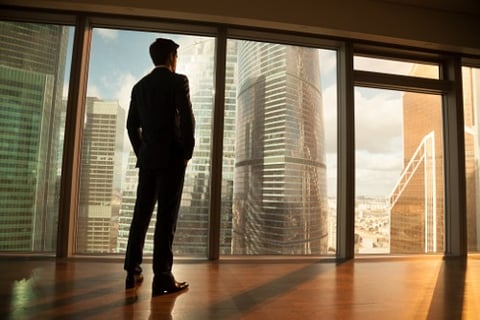 Dr Andy Kuper, founder and CEO of LeapFrog Investments, has been awarded the 2018 Founder's Award and gold medal from the International Insurance Society for his pioneering work.
LeapFrog, which was launched in 2008, invests in companies which deliver insurance services to underserved consumers. Its portfolio companies have reached 130 million individuals to date.
During Kuper's acceptance speech at the International Insurance Forum in Berlin, he announced LeapFrog's intention, through its portfolio of companies, to reach one billion emerging consumers with essential services by 2030. He also called for the world's largest insurance firms and investors to come together and help close the global protection gap by covering four billion people by 2030.
"We are at a historical moment in time where four billion people in Africa and Asia and beyond are rising out of low-income living and towards the middle class," Kuper said. "This is being underpinned by the rapid technological change brought about by smart phone adoption, and coupled with evolving regulatory environments that is making these markets even more attractive for investment.
"LeapFrog companies today reach 130 million people, of whom 110 million are emerging consumers, and do so profitably and sustainably. Yet that is merely a beginning. Our goal for 2030 is to reach one billion people with the essential services – the safety nets and springboards to changing their own lives."
According to LeapFrog, its portfolio companies' revenues have increased by 40% a year after investment. It has also sold companies to, and enabled new market entries for, major names in the insurance industry such as Prudential Plc, Swiss Re, XL Catlin and Allianz. LeapFrog is backed by some of the world's largest insurance and pensions investors, including Prudential Financial Inc., AIG, Swiss Re, AXA and Zurich.
"Through Andy's visionary leadership, LeapFrog has fashioned responsible investment through thought leadership, collaboration and demonstration," said James Vickers, chairman of the International Insurance Honours Committee, as well as chairman of Willis Re International. "In just one decade, impact investing has exhibited dramatic result with exponential benefit to the underserved, emerging economies and the broad insurance industry."
Related stories:
Looking for a digital model for insurance? Look to Africa, says Allianz CEO
Motor Insurers' Bureau wins appeal in landmark case