Legal & General announces robust half-year performance | Insurance Business UK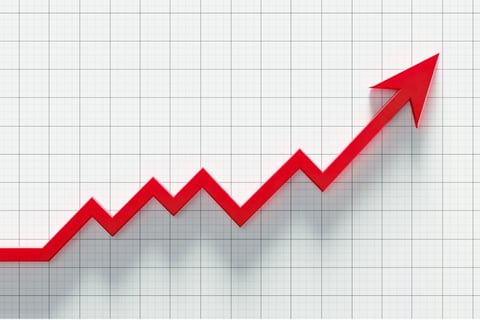 British multinational financial services provider Legal & General has reported strong financial performance for the first half of 2022, with profits after tax, earnings per share, and operating profits all up by 8% year-on-year.
Profit after tax rose to £1.15 billion in H1 2022 from £1.07 billion in H1 2021, earnings per share grew to 19.28p from 17.78p, while operating profit increased to £1.16 billion from £1.08 billion a year ago. Its interim dividend was also up 5% to 5.44p from 5.18p.
Legal & General also reported a surge in cash flow, up 22% to £1.0 billion, and hit its strongest ever capital position, with a solvency ratio of 212%.
"We've made a good start to the year," Nigel Wilson, group chief executive at Legal & General, said. "We have delivered for our institutional clients and retail customers, while generating good volumes and margins in a buoyant PRT market and continuing to scale LGC at pace – both in the UK and now also in the US – originating assets for our own business and for third parties, while also delivering a positive outcome for the economies where we invest.
"We are committed to providing financial security for our customers and colleagues in a tough economic climate and remain confident in our ability to grow profits sustainably and at attractive returns over the long-term."
Commenting on the performance report, Steve Clayton, HL Select fund manager at Hargreaves Lansdown, said "pretty much everything" is going in the right direction for the financial services provider.
"There is a lot to like in L&G's statement today," Clayton stated. "The group is writing large volumes of business, at good margins and well controlled capital strain. L&G is very strongly capitalised and look well capable of withstanding, thriving even, despite what may be coming down the macro-economic tracks.
"They highlight the strong progress already made toward hitting their medium term targets for cash and capital generation. This combination of a growing business, underpinned by a robust balance sheet and an inherently cash generative business model makes L&G an attractive dividend payer."