Legal & General eyes automation | Insurance Business UK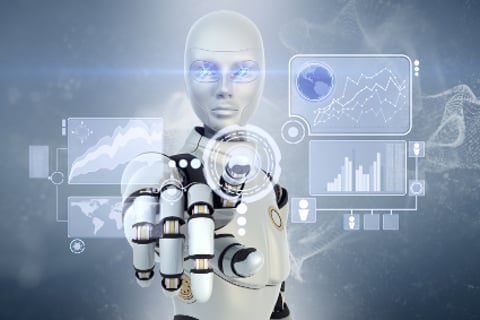 We have reported on several recent studies examining the potential impact of automation on insurance and now industry giant Legal & General has started looking into the adoption of robo-advice to enhance customer experience.
In a report by the Financial Times, L&G insurance managing director Mark Holweger said the company is exploring ways on using data "sensibly and correctly" to create the best possible cover.
Holweger also told the publication that the insurer is working to "fit protection propositions into other systems" such as robo-advice.
He said the company has "a number of different incubators" where various ideas are being developed "to make the life journey simpler for advisers and the clients."
The insurance giant is also holding "lots of hackathons," Holweger said, while working with experts such as Google to study various customer segments and their needs, and how these will all work together in automation.
"If you look at the customer journey it is important to see where are the hassle factors, and how can we use technology to take out the hassle for them and for the intermediaries," Holweger was quoted as saying by the Financial Times.
"By using data well and creating automation and engaging with the robo-advice developments, we can give brokers a competitive advantage," he added.
In January, consultancy firm Accenture released a study which showed that 74% of customers worldwide would be happy to exclusively receive robo-advice to help determine which insurance cover to buy. According to the research, consumers view robo-advice platforms as faster and less expensive services. Computers or artificial intelligence systems are also seen as more impartial and analytical than humans.
However, the Accenture report also discovered that nearly two-thirds of consumers still want human interaction in financial services, especially in dealing with complaints and advice about complex products.
"While financial institutions may expect to benefit from internal cost reduction by providing customers with a 'robo' option, our research found that consumers also expect first-class human interaction," said Piercarlo Gera, senior managing director, Accenture Financial Services.
Related stories:
Seven in 10 clients would take insurance advice from robots – survey