Legal & General readies bid for £10 billion of Prudential's business – report | Insurance Business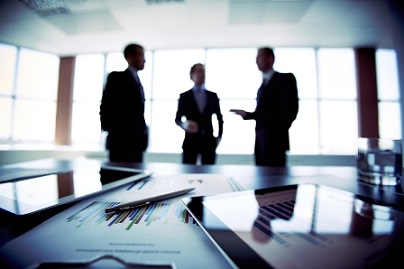 Much has already been written about the reported sale of
Prudential
's UK annuities – with Mike Wells, group chief executive of the British insurance giant, clarifying a number of issues in a results call last week.
Wells stated that Prudential is not looking to displace the entire book, explaining: "We've exited the business on a retail level. It's a profitable business for us that produces good cash flow, we're very efficient at operating it, so we're going to take a long-term look at this from a shareholder return point of view, not a short-term 'can we create cash' point of view."
What has been established, though, in further statements made by Wells was that – while Prudential is not going for a "wholesale exit" – the insurer will be assessing whether there are buyers interested in taking on some of the risk.
Interests were piqued, all right – including that of rivals, according to a report by
The Times
. It said the third largest insurer in the UK, Legal & General, has set aside funds to get £10 billion worth of the much-talked-about annuity business.
The report said a formal move is imminent. In fact, during his own media call last week, L&G chief executive Nigel Wilson expressed the firm's keenness to buy.
Wilson said, as quoted by
Reuters
: "There are a number of people who are looking at getting rid of their back books and if you could just remind them, it's One Coleman Street, Nigel Wilson... pick up the phone and call." He was referring to L&G's head office in London.
Meanwhile, Kim Lerche-Thomsen, former managing director of Prudential Annuities, told
Insurance Business
: "Having founded Prudential's UK annuities division and helped build it into one of the largest providers, the latest speculation that the insurer is poised to sell £10 billion of its annuities is very interesting."
The Primetime Retirement founder and CEO continued: "The current era of extremely low interest rates and improvements in mortality rates has meant insurers such as Prudential face higher costs and lower profits when setting up new annuities."
Lerche-Thomsen said it is not surprising then to see companies looking to offload their annuity books in order to seek higher returns elsewhere.
However, he explained that other insurers will be looking to buy up books such as Prudential's ahead of upcoming fiscal and demographic changes – e.g. interest rates likely to rise sooner; rising rates of life expectancy beginning to stagnate.
Other parties possibly interested in Prudential's annuity book, according to
The Times
, are pensions buyout firm Rothesay Life and annuity provider Pension Insurance Corporation.
Related stories:
Will Prudential exit the UK?
Insurance giant merges UK businesses, reveals mid-year results