Life insurers reveal key priority | Insurance Business UK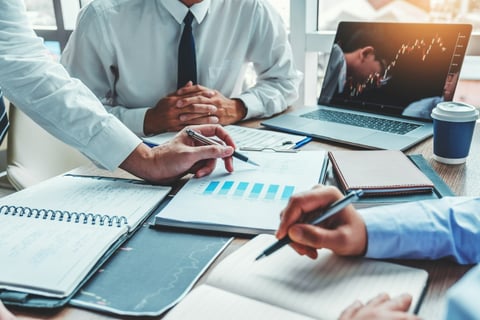 Life insurers in both the UK and EMEA regions are "under significant pressure" from regulators and management to improve their financial reporting, so many have made automation technology their key priority – a new survey from WTW has found.
Over 90% of the life insurer survey respondents to WTW's EMEA-wide Life Financial Modelling Survey said that the application of automation technology – which includes business process automation, elastic cloud computing and Software as a Service (SaaS) – is a key priority of theirs to address the demand for reporting speed and efficiency.
However, some of the respondents also indicated in WTW's survey that they are cautious of the changes needed to implement these new technologies. They have identified factors such as transition cost, data and IT policies, and technical challenges as their main barriers to automation adoption.
WTW's report also revealed that life insurers in the EMEA region have identified three barriers that they believe they must first overcome in order to meet reporting efficiency:
Managing costs – Companies are under constant pressure to improve operational efficiency and meet the demand for real time services, but at ever decreasing costs.
Shortage of skilled resources - Having the right skill set and software is essential outlined survey respondents, particularly compared to the situation for companies still using old, obscure, or bespoke toolsets.
Improve governance and auditability – The challenge of updating financial modelling practices that not only deliver faster but are also capable of delivering a greater level of control and auditability.
Life insurers also said that the need to increase frequency of reporting and outsourcing are their key areas of improvement over the next two years.
"Ever shortening deadlines and ever-increasing workloads mean insurers are having to find new ways to maximise the benefits of their financial modelling programme," commented WTW global product leader for life financial modelling Mark Brown. "Instead of the more drastic option of hitting the 'reset button', the most effective route for most firms will be to keep and improve the best components of what they already have, replacing only where necessary, and building around them a stronger and faster process."