LIIBA introduces new student mentoring programme | Insurance Business UK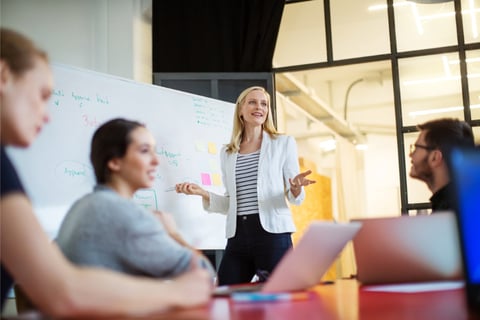 The London and International Insurance Brokers' Association (LIIBA) has launched a new initiative geared at helping university students enter the insurance industry.
Called the Insurance Springboard initiative, LIIBA's programme will be co-administered with the social mobility charity upReach. Up to 40 students – who will be called "associates" within the programme – from disadvantaged backgrounds will be matched with mentors to aid their career development and raise awareness of job opportunities in insurance.
To kickstart the event, LIIBA invited an initial batch of 25 students to tour the Lloyd's market yesterday. The students were then shown a presentation from the Lloyd's Lab, and then had a lunch meeting with broker Miller, as well as other representatives of insurance market bodies such as the London Market Group and the Chartered Insurance Institute. The day culminated in another meeting of market practitioners at ACORD's Minster Court office.
"Insurance Springboard is just one initiative in our [email protected] campaign, which aims to help younger people and those from less advantaged backgrounds by providing them with access to the London insurance market and the professional roles it offers," said LIIBA associate director Jacqueline Girow.
"We're also looking for support from market firms by offering work experience for the Associates in London in the week commencing June 19. Anybody willing to do this can contact me to arrange."
In January, LIIBA unveiled its agenda for 2023, noting that it will be placing young insurance brokers "at the centre" of the London insurance market's modernisation. Part of the association's agenda for the year is to attract people back into the Lloyd's underwriting room.
Do you think LIIBA's new programme is the key to attracting young, new talent into the industry? Let us know in the comments below.