Lloyd's to ring Lutine Bell on day of Sir David Rowland's funeral | Insurance Business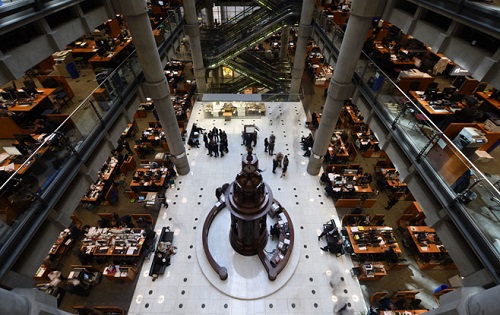 Lloyd's of London will be ringing the Lutine Bell, which is hung from the rostrum (pictured) in the Lloyd's Underwriting Room, on the day of Sir David Rowland's funeral.
In a letter to members seen by Insurance Business, current Lloyd's chairman Bruce Carnegie-Brown wrote: "To commemorate his achievements, his great service to Lloyd's, and his far-reaching contribution to British life more broadly, his funeral will be held at St Edmundsbury Cathedral, Bury St Edmunds, Suffolk on March 13 at 11am.
"Please note there will not be a separate memorial service at a later date."
The celebrated leader, who served as chair between 1993 and 1997, was known for staving off the insurance market's collapse by putting in place what Carnegie-Brown described as "the necessary structural changes."
Lutine Bell's ringing, followed by a minute of silence, will coincide with the start of the funeral as a sign of respect. Meanwhile those who wish to sign the remembrance book may do so at Lloyd's G11 until tomorrow, March 08.