LV= appoints new chief executive officer | Insurance Business UK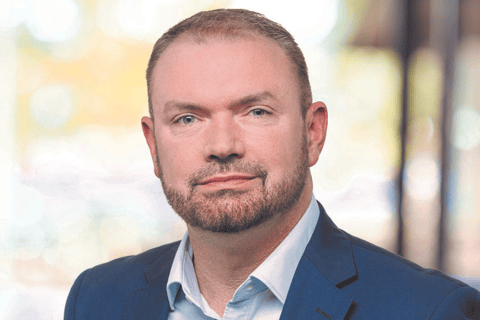 Liverpool Victoria Financial Services Limited (LV=) has today announced the appointment of David Hynam (pictured) as its incoming CEO, subject to regulatory approval.
Read more: Which are the most famous insurance brands in the UK in 2022?
In a Press release, LV= highlighted Hynam's extensive executive experience in the UK insurance sector, which saw him carry out roles including being CEO of Bupa's UK and global markets, UK CEO of Friends Life and COO of AXA. He brings three decades of experience in retail financial services to his new role.
Read more: LV= chief heading for the door
Hynam, who joins LV= today, succeeds Mark Hartigan who revealed his decision to step down as chief executive after two years in an interim role in July 2022. Hartigan will be leaving the insurer at the end of the month.
Commenting on the appointment, Simon Moore, LV= chair, said that in bringing Hynam on board, LV= had acquired a "truly market-leading" CEO and that the incoming leader was the ideal candidate to help the business continue to build a sustainable future as a mutual life and pensions business.
"David brings with him a track record of hugely successful leadership in the insurance sector, while his extensive experience working with distribution partners, intermediaries and brokers, means he is a perfect fit for LV='s mutual business model," Moore said. "As well as his commercial and technical knowledge of the insurance sector and financial services, it is David's values-driven approach and strong track record of business transformation and growth that makes him the right person to lead LV= into the next exciting phase of its future as part of a resurgent mutual sector."
Moore said that under his tenure, LV= will look to provide a leading example of the value that mutuality can bring to both its members and wider society, and Hynam will play a critical role in that. He noted that he looks forward to introducing the new CEO at LV='s October AGM as his appointment marks a "new era" for LV=.
Moore added: "At the AGM I will also give an unprecedented address directly to our members so that they are the first to hear about the steps David and I are taking to demonstrate that transparency and fairness will be at the heart of our mutual business going forward."
Hynam also commented on his role as incoming LV= chief executive and emphasised the trusted brand of LV= and that it is a company with a "fantastic purpose".
"I am excited to be part of the future growth of LV= and look forward to driving opportunities, while meeting challenges head on," he said. "My priorities will be to work with the team at LV= to deliver a true mutual culture, realise LV='s huge distribution potential and drive business performance so that we deliver the best possible outcomes for our members, advisers and colleagues."