Marsh & McLennan, Zurich reveal UK business worries | Insurance Business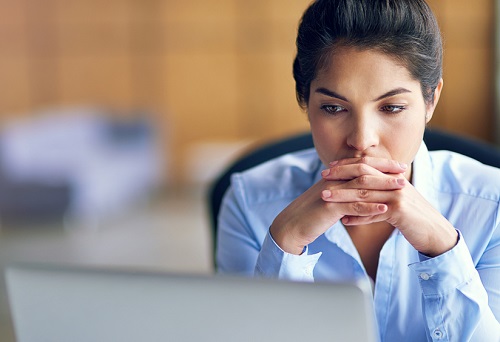 We all have our own worries and concerns but it seems that in the UK business world there are some common themes on the minds of top executives.
In particular, fiscal crises, an asset bubble and large cyberattacks appear to be raising eyebrows and heart-rates, according to the latest World Economic Forum survey published today by
Marsh
& McLennan and
Zurich
Insurance.
The new data is drawn from an executive opinion survey that involved more than 12,000 executives worldwide and 83 specifically in the UK. It revealed that while cyberattacks appear to be dominating the headlines they are no longer at the top of executives' worries with fiscal crises and an asset bubble leaping ahead.
"This year, the combination of high stock markets and government and personal debt levels, together with uncertainty surrounding Brexit and already fragile economic growth, are of particular concern to UK executives," said Mark Weil, CEO, UK & Ireland, at Marsh.
"However, following a number of high-profile cyberattacks this year, it's clear that UK leaders remain gravely concerned about cyber security and the threat cyber risk poses to doing business in the UK. No single solution is a panacea but there are measures UK firms can take to ensure they are well protected against attacks and best placed to survive them."
Below are the tables both globally and specifically for the UK.
| | | | |
| --- | --- | --- | --- |
| | Global rankings - 2017 | | |
| | Unemployment or underemployment | | Failure of financial mechanism or institution |
| | | | Failure of critical infrastructure |
| | Failure of national governance | | |
| | | | |
| | Profound social instability | | |
| | UK - 2016 | | UK - 2017 |
| | | | |
| | | | |
| | | | |
| | | | Financial institution failure |
| | Financial institution failure | | |
"Today we operate in a complicated macro-economic and geopolitical environment with a huge degree of uncertainty and constant change," added John Scott, chief risk officer, commercial insurance, Zurich.
"It's more important than ever that businesses have clear risk management strategies in place to help them withstand any unforeseen consequences and build greater resilience within their business. Looking at the survey results more closely, it seems whilst business leaders are aware in the medium term of social and economic risks to their businesses, they are perhaps underestimating the potential impact of environmental and technological risks and there is an opportunity for insurers to help businesses address this in the future."
Related stories:
How will Brexit impact insurance jobs?
Cyber risk top concern for reinsurers