Marsh Commercial on how brokers can help craft effective ESG strategies | Insurance Business UK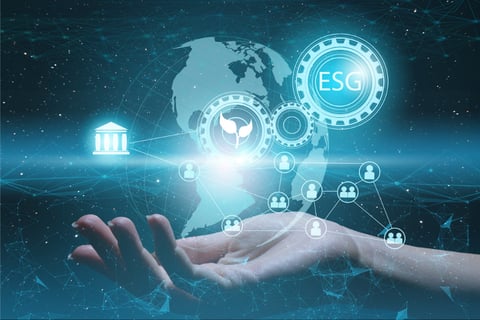 What can brokers do to play a role in the development of ESG strategies? That was the question put to Selena Kearvell, regional sales leader for North & Scotland at Marsh Commercial when she joined IBTV to discuss ESG in relation to the insurance market.
Examining the solutions available to brokers, Kearvell noted that there are quite a lot of things that brokers can do to support the evolution of these strategies. Looking at the example set by Marsh Commercial, she highlighted the firm's development of a free ESG risk rating tool allowing clients to self-assess their ESG standing.
"It's 160 questions, so quite a few questions and the results are grouped into 18 different themes," she said. "So, looking at environmental, [that's] the journey to net zero, emissions, all those sorts of things. On the social aspect [there's] diversity and inclusion, the well-being of employees, what are we doing for our communities, etc - and [that goes] right the way through to the governance around how we monitor the output of the E and the S."
From that risk rating tool, what Marsh Commercial has seen is that some of its SME clients are voluntarily taking part in the exploration to understand where they are in their ESG journey. They may be doing particularly well on one side of ESG and need to carry out a bit more work on another, she said, but having that idea of where they stand is instrumental to acknowledging where they're succeeding as well as where there are opportunities for further development.
That at least sets you on the right path from which to make positive changes moving forward, she said. As a broker, Marsh Commercial is committed to helping clients to make those changes and, with their permission, to sharing key outputs with insurers – which in turn enables the insurers to get to grips with the prevailing culture within the company in question.
"A big part of ESG, for me, is around reputation and the integrity of a business," Kearvell said. "And so that risk rating tool is allowing insurers a snapshot look into what that business is all about - what values it holds, how it's trying to protect its people and communities, and what value it's adding to the world [with] the product it makes and the impact that has on all those different stakeholders.
"That's one of the ways. Having more risk advisory solutions for our clients, from the broking community, I think is key moving forward. And that's just one of the ways that Marsh Commercial has been trying to help our client base."
Watch now: Why does ESG matter so much for the insurance industry?
What are your thoughts on the evolution of ESG? Please feel free to share your comments below.