MetLife profit increases in Q4 | Insurance Business UK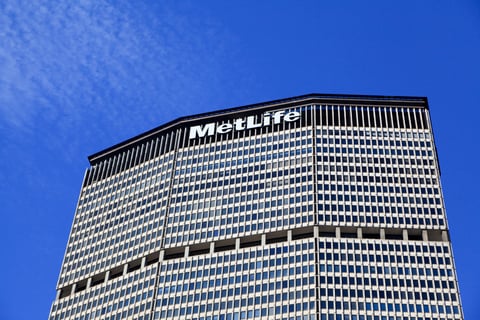 MetLife has reported a marginal rise in fourth-quarter investment profits, with investment growth and underwriting gains in some of its US businesses mitigating the impact of COVID-19-related claims.
MetLife reported adjusted earnings of US$1.84 billion (£1.34 billion), or US$2.03 per share, surpassing analysts' average predictions of US$1.52 per share, according to a Reuters report.
Variable investment income was US$778 million for the quarter, nearly all from private-equity investments. MetLife earned US$1.126 billion in variable investment income for the full year, surpassing its target of US$900 million to US$1.1 billion.
Payouts for dental and other non-medical health claims dropped, mitigating the impact of higher life insurance claims from COVID-19 deaths, Reuters reported.
Adjusted earnings for MetLife's US business rose 51% to US$1.02 billion. Its overall net investment income rose 13% to US$5.24 billion, driven by strong returns from private equity clients. That cushioned the insurer's weak performance in Latin America, where it took hits from claims for deaths linked to COVID-19, according to Reuters.