Miller CEO to step down, replacement named | Insurance Business UK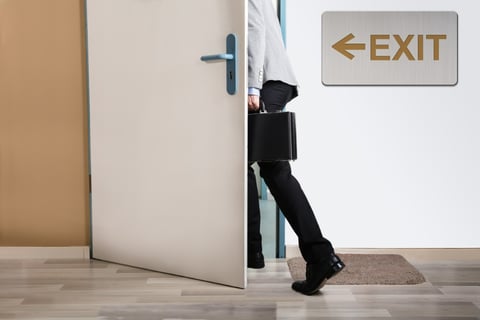 The independent specialist (re)insurance broker Miller has today announced that James Hands will succeed Greg Collins as CEO.
The change will take place on January 01 2023, allowing preparations for a smooth transition of responsibilities. Until then, Hands will become CEO Designate. Meanwhile, Collins will move to become chair of the Partnership Board, succeeding Graham Clarke who is retiring.
Hands is currently joint head of special risks for Miller and a member of the Group Executive Committee as well as the executive sponsor of Miller's Pride Alliance. He joined Miller from Aon in 2015 where he was MD of Europe, Middle East and Africa. Hands will be taking over from Collins who was made CEO in 2017, having joined Miller in 2004 to lead the professional risks business.
Clarke, who is retiring from his role as chair of the Partnership Board which he took on in 2017, previously led Miller as CEO from 2000 to 2016 - having first joined in 1982. Commenting on the leadership shifts, he noted that Miller has been fortunate to have had a truly outstanding CEO in Collins.
"[Greg] has successfully overseen the business' return to independence while building on the culture and values that have always made this organisation special," he said. "I have no doubt that James will be a great successor to Greg and am proud to be able to retire from my role as chair of the Partnership Board with the business in such fine shape."
Collins added that this is an exciting time for Miller as it looks to accelerate its ambitious expansion plans and that it is the right time for Hands to step into the role of CEO. Over the last few years, his successor has overseen several of the broker's key growth areas, he said, and has been closely involved in a number of strategic hires and acquisitions.
"His energy, passion for what we do, and knowledge of our culture make James a natural fit," he said. "He will be supported by both an excellent senior leadership team and the outstanding talent we have throughout our business.
"I would also like to thank Graham. After 40 years at Miller, his impact and legacy cannot be overstated. He has been central in helping create the business we are today, and I know I, like many others, have greatly benefited from his wisdom, direction and experience."
CEO Designate Hands said he is delighted to be appointed to the role of CEO at a time of such opportunity for Miller. He highlighted his belief that Miller's client-first culture and longstanding reputation as a leading brand in the market give it a unique platform on which to deliver its strategic growth plans.
"With support from our shareholders, we will continue to invest in the talent and capabilities needed to deliver these plans as we look to further scale our offering in Europe, Bermuda and Asia," he said. "I am also pleased that we will continue to benefit from Greg's insight and guidance as our new chair and look forward to continuing to work closely with him."