Ministry of Justice to consult on public liability insurance register | Insurance Business UK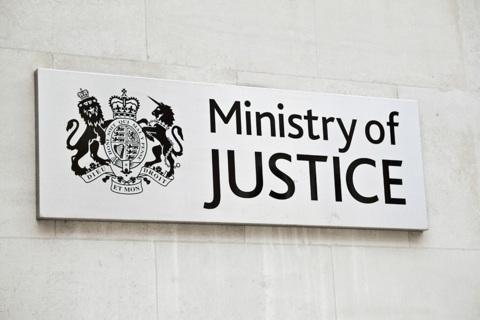 The Ministry of Justice (MOJ) is gearing up to examine the feasibility of a public liability (PL) insurance policy register following a COVID hiatus. Should the project go ahead, costs are likely to be in the millions annually and brokers would need to be involved, according to Association of British Insurers (ABI) analysis.
An MOJ representative told the Independent Inquiry into Child Sexual Abuse (IICSA) earlier this year that with "the easing of some of these pressures, we will engage the Association of British Insurers on the feasibility and benefits of establishing a public liability register", according to an October inquiry report. IICSA had initially suggested that work on the register could fall to the Department for Work and Pensions.
The consultation follows recommendations by the years-long inquiry that insurers, the financial regulator and government should look at whether a PL register could help non-recent survivors of child sexual abuse (CSA) track down insurers of potentially liable institutions.
The inquiry heard that individuals, who may have been unable to make a claim for many years due to the psychological impact of abuse, had struggled to identify defendants and whether they had available funds to cover any claim, else whether cover was in place or which insurer it was with.
Insurers, though, have flagged "challenges" with any would-be PL register. Meanwhile, further data collection efforts by the Financial Conduct Authority (FCA) have hit hurdles.
What challenges did the ABI say a PL database would pose?
"There is a risk that without further, careful analysis of the nature of the problem of tracing PL insurance, significant work is undertaken on an initiative that does not meet the expectations of victims and survivors or address the challenges that they may face," the ABI said in a 2019 report shared with government departments.
At the time, the insurer organisation pegged the annual cost of any PL database as "much higher" than the £2.2 million yearly cost of the Employers' Liability Tracing Office (ELTO) seen in 2017. ELTO administrative expenses topped £3 million in 2021.
Set up time could also take a "great deal longer" than the two years it took for ELTO, the ABI said.
Challenges that could lead to the increased costs and longer timeframes included that PL policies, unlike EL, are not mandatory, meaning there could be "patchiness of cover" and they are less heavily regulated, according to the organisation's report.
"A PL equivalent of ELTO would provide no assistance in the significant portion of cases where an organisation responsible for abuse acquired no or limited PL insurance," the ABI report said.
Unlike EL cover, more information – such as terms and conditions – would need to be uploaded for PL policies to make a register meaningful, the insurer body said.
While many insurers may have their own retention policies that mean information could be stored for "decades", this might not be true of all PL providers, the ABI said, and records from before the 1980s are likely to have "significantly greater gaps".
Any register would "need to include insurance brokers" because they may have administered and placed policies on a delegated authority basis and could be record keepers, the ABI set out in the document.
"To effectively establish whether and what cover was in place, the requirements to record/trace should be upon both insurers and brokers," the ABI report said.
The FCA has since attempted to collect data from consumer organisations, including survivor groups, on the usefulness and scope of a PL register in tackling obstacles for CSA claimants but had received "limited" responses as of last May, then FCA head of department Richard Sutcliffe said in a letter to IICSA investigators.
"In light of this we are currently reviewing our options and considering what our next steps should be and will provide you with a further update in due course," Sutcliffe said.
It remains unclear where funding for a PL register scheme would come from, should the MOJ and FCA take it forward.
Insurance industry "ready" to work with government
Insurance industry stakeholders have said they are willing to engage with government on any potential PL database.
The British Insurance Brokers' Association has previously discussed a PL register but has not "recently" been approached by government or regulators, a spokesperson for the broker trade body confirmed.
"Our liability and accident committee considered the idea - this at the time of the inquiry several years ago - and we subsequently checked back with government about it but there was no suggestion of it being introduced," the BIBA spokesperson said.
"If government were to propose a compulsory PL database then of course we would re-consult with our members about our position and any involvement."
"The insurance industry has supported the inquiry throughout to ensure lessons are learnt from the past and to provide fair and considerate support for victims and survivors," said an ABI spokesperson.
Last year, the ABI debuted a code of practice for CSA claims addressing areas including limitation defences, joint expert witnesses and apologies, as per an earlier inquiry recommendation.
"In addition, in 2019 we undertook work to understand whether the establishment of a public liability register would be viable and provide meaningful assistance to victims and survivors who are considering pursuing a claim," the spokesperson said.
"We identified areas that need further consideration, such as whether and how a register could provide a comprehensive overview of organisations' insurance cover when public liability insurance is not and never has been compulsory, and we remain ready to work with government and other stakeholders as and when required."
How does insurance fit into the IICSA inquiry?
The accountability and reparations investigation, in which insurers came under fire for CSA claims handling practices, was one strand of IICSA's wide-ranging inquiry into CSA in England and Wales, which launched in 2015.
Over a period of years in hearings that stretched several days, claims bosses, abuse survivors and claimants, lawyers and trade body representatives were among those who gave testimony.
One insurer, Ecclesiastical, faced flack in 2020 for failing to share evidence "in a candid manner" during another IICSA investigation into the Anglican Church.
In its final report, released October 2022, IICSA made 20 final recommendations levelled at government, support services and other stakeholders.
Among these, the inquiry urged for the establishment of a five-year state-funded redress scheme for, bulked up by voluntary contributions, and called for the removal of the three-year limitation period for CSA claimants.
IICSA said in its final overarching report, concluding seven years of work and 15 investigations, that the "impact of past failures to protect children from sexual abuse and to support those who have been harmed is incalculable".