More rate increases necessary for a sustainable reinsurance market - Swiss Re | Insurance Business UK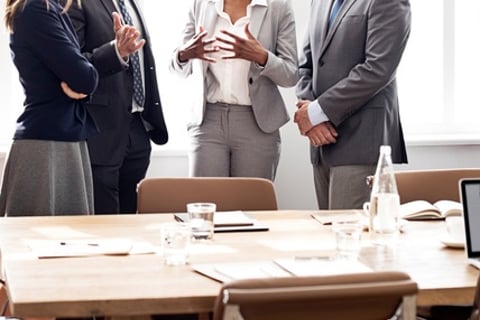 Swiss Re has published its outlook and projections for the current re/insurance market, suggesting that for the reinsurance market to remain sustainable, the upward trend in rates has to continue.
In a release, Swiss Re reminded that with the hurricane season in full swing, it is important for re/insurers to have prices that sufficiently reflect the risks.
The reinsurer also mentioned that it expects further rate increases for loss-affected and underperforming businesses – with broadly stable rates in other unaffected areas. The company gave this projection amid the reinsurance market's abundant capital market.
"The recent experience of hardening rates in reinsurance mainly reflects the response to higher loss occurrences and adverse trends in natural catastrophe markets and other affected segments," commented Swiss Re Institute chairman and group chief underwriting officer Edouard Schmid.
Swiss Re believes that the industry is rapidly undergoing change due to three factors: growing and increasingly complex risks; the wealth of data available to re/insurers; and a highly competitive market.
Certain risks – such as secondary perils (i.e. wildfires, droughts, and floods, etc.) or cyber risks – are evolving. The industry has to approach these risks in new ways, and not just in risk modelling, Swiss Re stated. The reinsurer also stated that increasing liability insurance costs in the US are yet another emerging issue that re/insurers have to grapple with – even as they find a way to model and price the impact of social inflation.
Primary insurers are finding it challenging to utilise the wealth of data at their disposal, Swiss Re found. Especially since the data requires "profound know-how, specific skills sets, and the right resources."
In addition, the reinsurer noted that the abundance of capital in the reinsurance market has affected the entire industry's value chain, increasing cost sensitivity. This has forced reinsurers to develop new ways to create value for primary insurers.
A changing risk landscape is problematic enough, but re/insurers also have to consider that as the world's population increases, people live longer and accumulate more assets, and this makes them even more exposed to risk. Swiss Re Institute estimated that the combined protection gap for major risks such as natural catastrophe, mortality and healthcare spending reached a record-breaking $1.2 trillion in 2018.
Swiss Re remains positive that while the market continues to evolve, it has the resources to support its clients. The company cited its profit growth in the first half of 2019, which was supported by a strong increase in P&C treaty premium volume and price quality improvement across a broad-based portfolio. Notably, the natural catastrophe business has been one of Swiss Re's main drivers of P&C growth in the period.
"The industry is changing for a variety of reasons. We are confident that with our continued focus on the needs of our clients, the scale and diversification of our business, and our risk knowledge and R&D capabilities, we are in the right strategic position to address change proactively," remarked Swiss Re CEO of reinsurance Moses Ojeisekhoba.