Mosaic Insurance unveils UK M&A team | Insurance Business UK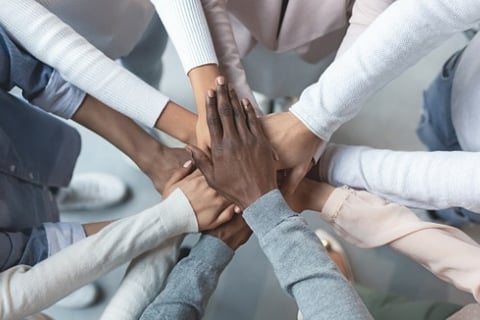 Mosaic Insurance is growing out its transactional liability capabilities with the launch of a new M&A team in the UK.
Having launched in February this year, the specialty insurer later began underwriting M&A coverage in July. The coverage includes representations and warranties insurance (RWI) and other transactional risk products. Leading up to this, Mosaic hired William Monat as global head of transactional liability in April, Stavan Desai in May as North American team leader and Katherine Spenner as chief legal officer.
Read more: Mosaic Insurance adds a second boss
"Transactional liability is a core focus of our model and growth strategy, and a product line we expect to grow exponentially, in North America and beyond," commented Mosaic co-CEO Mark Wheeler. "The fast-paced development of our M&A platform, first in the US and now ramping up in London, serves the rising needs of clients in an unprecedented environment."
To better build out its international transactional liability platform, Mosaic announced that it has hired two more professionals: Sam Whiteman and Andrew Gofton-Salmond, who are both based in London. Whiteman will serve as SVP, head of international transactional liability, while Gofton-Salmond will fill the position of VP, transactional liability manager.
With over a decade of advising on and underwriting M&A transactions, Whiteman joins Mosaic from Liberty Mutual, where he was most recently serving as head of London and emerging markets. As head of international transactional liability, he will manage Mosaic's transactional liability underwriting outside of North America – with an initial focus on the UK and EMEA (Europe, Middle East, Africa) regions. Whiteman will report to Mosaic global head of transactional liability William Monat.
Gofton-Salmond previously served as a senior underwriter specialising in M&A at AIG, serving the UK, Europe and emerging markets.
"We're thrilled to welcome Sam and Andrew to join the incredibly talented group of experts we've been building over recent months, and the timing couldn't be better," said William Monat. "Economic conditions are driving heavy deal volume and value, and insurance coverage has become vital to help buyers and sellers achieve timely closures. To meet that robust demand with specialised underwriting, we plan to add another dozen specialists by the end of next year."
In addition to establishing a London M&A team, Mosaic has added to its New York M&A team with a series of new hires: Hannah Burnham, SVP; Edward Newton, SVP; Robert Bowne, VP; Brian Howton, VP; Casey Olden, VP; Shannon Westerlind, VP; Matteo Maroun, AVP; Tamar Katamadze, legal analyst; Griffin Genet, analyst; Yuqi Lin, analyst; Justin Wong, analyst; and Vivian Ye, analyst.