Most feared business risks revealed | Insurance Business UK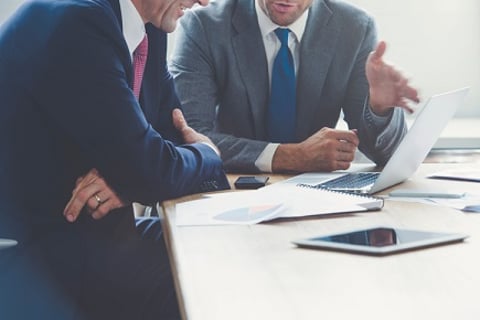 Insurance brokers should be on red alert after the release of the Allianz Risk Barometer 2017 – which has once again stressed the importance of cyber insurance as a vital new product.
According to the report, released earlier today, the impact of cyber incidents is the top concern for businesses in the UK for the second year in a row – indeed cyber risk concerns have also risen to second in the USA and Europe and globally into the top three driven by the impact of indirect attacks, regulatory threats and technical and employee error in the digitized production environment.
"Companies worldwide are bracing for a year of uncertainty," says Chris Fischer Hirs, CEO of Allianz Global Corporate & Specialty SE. "Unpredictable changes in the legal, geopolitical and market environment around the world are constant items on the agenda of risk managers and the C-suite. A range of new risks are emerging beyond the perennial perils of fire and natural catastrophes which require re-thinking of current monitoring and risk management tools."
Globally, business interruption leads the ranking for the fifth year in a row primarily because it can lead to significant income losses, but also because multiple new triggers are emerging, especially non-physical damage or intangible perils, including cyber incidents. The rise of the Internet of Things is also believed to be playing its part.
The report outlines that cyber threat now goes far beyond hacking and privacy and data breaches, although new data protection regulations will exacerbate the fall-out from these for businesses.
"Time is running out for businesses to prepare for the implementation of the new General Data Protection Regulation across Europe in 2018 – although the cost of compliance will be high, the penalties of not doing so could be even higher," the report states.
"Meanwhile, increasing interconnectivity and sophistication of cyber-attacks poses not only a huge direct risk for companies but also indirectly via exposed critical infrastructures such as IT, water or power supply."
Business interruption is still ranked number one overall globally, followed by market volatility in number two and cyber risks in number three. Natural catastrophes are also high on the list of concerns taking the fourth spot
"Natural catastrophes and climate change worry our customers and society at large," says Axel Theis, board member of Allianz SE. "We must assume that global warming above 1.5 degrees Celsius would intensify climate damages, for example from heat waves and rising sea levels, significantly. It is our task as an insurer to develop solutions for these scenarios and establish prevention and insurance protection for, and together with, our customers and public partners."
Related stories:
Brokers "well placed" in 2017 – Allianz general manager
Insurers on standby as "aggressive" cyber breaches surge