Naidu: We still aren't reflective of our customer base | Insurance Business UK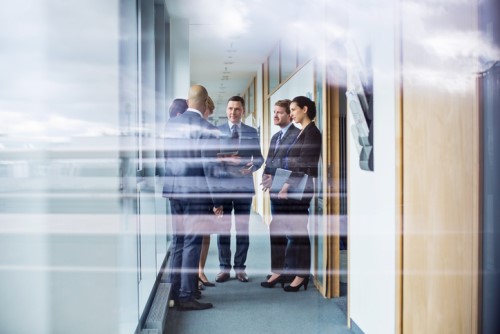 The insurance industry provides an essential cushion to people, businesses and economies across the globe. In its many decades of existence, it has shape-shifted as the world around it has changed and evolved. But there is still a way to go in making it reflective of those it serves, says Zurich UK CEO Tulsi Naidu who is speaking at the upcoming Women In Insurance Summit.
"The insurance industry in the UK has a rich 300-year history, and I believe its longevity is due in no small part to its ability to consistently evolve to meet new challenges. The industry is making great strides to be more representative of its diverse customer base, but there is more to do," Naidu told Insurance Business.
Amid a wider societal push for diversity in the corporate world and a focus on stamping out workplace harassment – which saw the rise of the MeToo movement – the UK insurance industry has been putting in work of its own through a number of initiatives including the Dive In Festival and the Inclusive Behaviours pledge.
But the gender pay gap reporting legislation, which came into effect last year and saw companies with more than 250 employees forced to report their own data, shone a light on what still needs to be done.
"As an industry, our gender pay gap reporting showed, above all, we are not attracting or promoting enough women into senior roles," Naidu said. "The industry is a great place to work, and by shining a light on today's leaders and their journey to the top, we hope to inspire other talented women to consider a career in the insurance sector."
Next month, Insurance Business will host its first event focused on the key challenges faced by women in the UK insurance sector. The Women in Insurance Summit will be held in London and will bring together some of the most successful women in the industry, including Naidu, UK General CEO Karen Beales, chief executive of the Chartered Insurance Institute Sian Fisher, and Chubb's head of diversity and inclusion for Europe Eurasia and Africa, Louisa Lombardo.
As one of the key speakers, Naidu will talk about how to take control and shape your career, breaking down stereotypes, the breadth and depth of career opportunities in the industry, and creating a lasting legacy for other women to succeed in an organisation.
"In the business of risk, we must be prepared to take some of our own and not always walk the obvious path," she said.
"I firmly believe that by creating an environment where women are recognised, valued and supported and are able to fulfil their potential, in an open and respectful culture, ultimately drives better outcomes for customers and better business performance."
Join Insurance Business on October 29 at the Grange City Hotel in London for The Women in Insurance Summit.