New general insurance fraud figures released | Insurance Business UK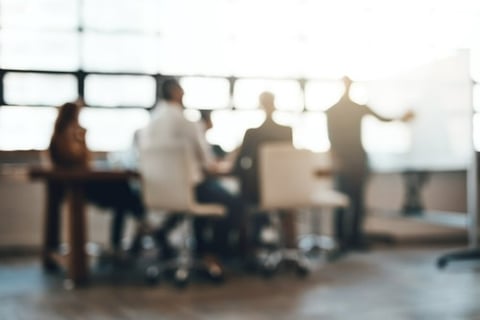 The Association of British Insurers (ABI) has published its 2020 detected general insurance fraud numbers, which the ABI says show insurers 'doing all they can' to protect honest policyholders by cracking down on the cheats.
Figures released by the trade body include the value of the average fraud detected, at £12,000, which represents a 6% rise from 2019. Also up are fraud detection rates – or the level of detected fraud measured against all claims made – both in terms of number and overall value.
The number of detected fraudulent claims, meanwhile, fell 10% to 96,000. Total value decreased as well, to £1.1 billion.
"Insurers adapted very quickly to the unprecedented challenges of the pandemic, to protect and support their honest customers through the most difficult of times," stated ABI chief fraud and financial crime officer Mark Allen.
"Reflecting significantly fewer motor insurance claims last year during the lockdowns, it is no surprise to see a fall in detected frauds last year. Also having an impact have been the various support schemes from the government to help individuals and firms cope with the financial hardship which can ordinarily lead to increased insurance fraud."
In motor insurance, detected frauds went down 6% to 55,000; value-wise, the £602 million sum was 1% lower compared to 2019. Detection rates climbed, though, again both by number and value.
Allen asserted: "The rise in fraud detection rates shows that, however difficult the circumstances, insurers will continue to do all they can to crack down on fraud to protect their honest customers. As 'the new normal' kicks in, the industry will remain vigilant against the fraud threat."
There were 24,000 property insurance frauds, worth £111 million, detected in 2020. As for fraudulent travel insurance claims, 770 were detected last year for a combined value of £1.8 million.
Commenting on the numbers, Allianz counterfraud head James Burge said: "Our zero-tolerance approach to fraud continues to yield results. Just last week in York County Court, a couple who claimed for whiplash injuries and a damaged laptop saw their claim dismissed. The judge who found them fundamentally dishonest ordered them to pay more than £10,000 in costs.
"Whether opportunistic or organised, insurance fraudsters are constantly changing tactics and exploiting loopholes. But our investigation teams are leveraging technology and keeping their finger on the pulse to continue detecting fraud attempts with ever-increasing results."
Insurance Fraud Bureau (IFB) director Ben Fletcher, meanwhile, thanked the industry's collaborative efforts against insurance fraud, while stressing that there's no room for complacency.
"The disruption caused by COVID means many people continue to face economic hardship which sadly provides fertile ground for fraud," noted Fletcher. "Not only does insurance fraud push up everyone else's premium costs, but some scams such as deliberately caused collisions can put innocent people at serious risk of harm.
"In these challenging times, it's essential that the public continues to be vigilant and reports evidence of insurance scams to our confidential Cheatline so we can work with the police to keep fraud down and protect consumers."
SAS UK & Ireland, an IFB partner, also offered insights. The company's head of insurance, Paul Ridge, highlighted the need for improved fraud detection and prevention.
Ridge declared: "We have been working with The Insurance Fraud Bureau to evolve the data-sharing capability for the insurance industry through a combined technology platform, which hosts confirmed fraud and suspected fraud data.
"Having the service on the same platform will enhance the efficiency of the fraud investigation and prevention services provided to the UK insurance industry, where users can share, analyse, monitor, and investigate suspect intelligence data in real time."
"The need for advanced analytics technology is key to ensure fraud is effectively tackled," he added, "while at the same time not damaging the customer experience due to multiple, time-consuming processes to check the validity of transactions."
For Detective Chief Inspector Edelle Michaels, who heads the City of London Police's Insurance Fraud Enforcement Department (IFED), collaboration across the industry and with law enforcement is crucial in stopping insurance fraud.
"It is promising to see that the rate of frauds detected by insurers increased last year, demonstrating the industry's resilience in protecting its customers," said Michaels. "IFED worked hard to act upon these detections, with the number of arrests executed by the unit more than doubling (124%) last year in comparison to 2019.
"We are pleased that, in spite of a number of court cases being postponed because of COVID-19, a number of audacious fraudsters were brought to justice last year following investigations by IFED supported by the industry. These results will hopefully act as a deterrent to any would-be criminals as life begins to return to normal and more opportunities to commit insurance fraud arise."