New insurer wanted as taxi insurance soars 300% | Insurance Business UK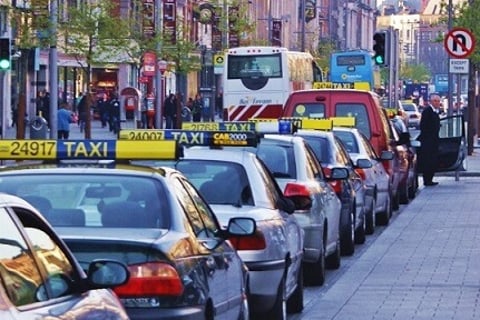 Ireland's taxi industry is seeking a new insurer as the cost of taxi insurance continues to skyrocket.
The National Private Hire and Taxi Association (NPHTA) said taxi insurance cost has soared by up to 300% in some cases in 2015, the
Irish Independent
reported.
NPHTA general secretary Christy Humphreys said his group is in talks with a Lloyd's of London syndicate to get a new insurer for Ireland's taxi market and lower the costs for drivers.
According to the organisation, the average price of insurance for a driver renting a taxi ranged from €1,100 to €1,400 last year and from €3,000 to €4,000 in 2016.
Insurance costs for drivers of privately owned taxis have also increased by between 80% and 110%, the NPHTA added, revealing that the rising prices are putting drivers out of business.
"It has a knock-on effect on the entire industry. Drivers can't upgrade their cars and are forced to work much longer hours, meaning the likelihood of accidents is higher - it's a vicious circle," the
Irish Independent
quoted an NPHTA spokesman as saying.
The group said that the number of taxi and hackney drivers who have been refused insurance by three separate insurers has also increased.
The recent sharp rise in insurance prices has been the "most severe" in 20 years, according to broker Brian J Pierce.
The firm said prices have spiked rapidly because the market has been too competitive for several years.
"People were insuring taxis cheaper than private cars not too long ago. The market was far too soft. That caught up with people, alongside a rise in the cost of claims," the
Irish Independent
quoted the broker as saying.
Related:
Uber launches self-driving car test
Insurers under fire from Irish regulator for keeping personal data