New London Market MGA arrives | Insurance Business UK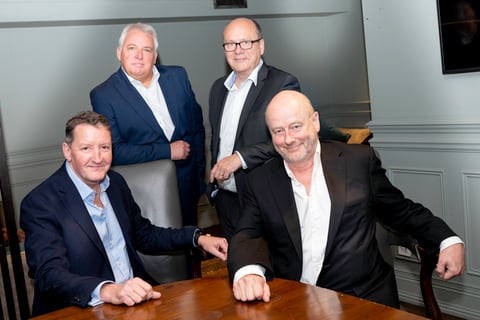 New London Market managing general agent Arrow Risk Management is here, all set to commence trading on December 01 with a team of industry stalwarts at the helm.
The underwriting platform will be led by chief executive Jon Godfray (pictured right, front row) and chief underwriting officer Mark Harrington (pictured right, back row), along with chief operating officer Mark Bridges (pictured left, back row) and chief financial officer Lloyd Howson (pictured left, front row).
"Arrow Risk is launching into a highly competitive but expanding MGA market which demands a very strong value proposition," said Godfray, whose credentials include having been instrumental in the establishment of a large-scale MGA platform and several companies.
"We believe that the proven MGA pedigree of our leadership team, our commitment to recruiting best-in-class, performance-focused underwriters, and the modern, scalable technology that underpins our platform, provide a compelling proposition for today's market."
The launch of Arrow Risk's first underwriting practice will be announced soon after the MGA's December start.
Commenting on their arrival, Harrington stated: "The current trading environment is a positive one, and we see a clear opportunity to capitalise on these conditions through our differentiated business model. The insurance sector has undergone a period of dislocation, and we are able to provide robust capacity and relevant products to areas of the market currently underserved.
"We are excited about having the opportunity to build profitable and sustainable portfolios that generate strong returns as the market continues to evolve."