MGA Rising Edge enters the market | Insurance Business UK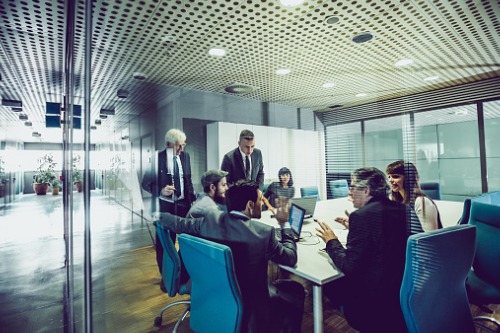 It's official – new managing general agent Rising Edge has arrived.
In a release, it was noted that the London-based directors' and officers' (D&O) MGA is launched ahead of target. The business is headed by chief executive Philippe Gouraud and managing director Yoel Brightman.
Supporting the duo are finance director and chief operating officer Miles Murphy, claims head Owen Dacey, and underwriters Eleanor Fisher and Jamie Banks. Murphy's appointment is effective immediately; Dacey's on September 01; Fisher's, over the next few weeks; and Banks', June 01.
"As a new business, the calibre of these new hires confirms our dedication to underwriting excellence," said Brightman. "The appointment of Miles and Owen marks an important step in the launch of Rising Edge, bringing end-to-end credibility to our business offering."
"Their wealth of experience and knowledge will be invaluable to the team as we grow a business focussed on servicing the D&O insurance market to the highest level – for clients and for brokers," continued the MD.
"I have had the privilege of working with both Eleanor and Jamie in the past and have seen their talents first-hand. They both exude genuine enthusiasm in their work, diligence in their underwriting, and have enormous potential. I'm delighted they're joining us."
Rising Edge is backed by Randall & Quilter Group company Accredited Insurance (Europe) Limited, which provides the required insurance licenses so the new MGA can underwrite business. Reinsurance capacity, meanwhile, will come from Vantage Risk Ltd.
"The support from both Vantage Risk and Accredited Insurance is a real marker of the robust business we have developed," declared Gouraud.
"I am also delighted to be able to announce senior and key hires. It is important that from day one we have a client- and broker-focussed underwriting team, battle-hardened talent to help our clients deal with complex D&O claims, and a top-class operational backbone to deliver best-in-class service to our brokers."