Pen Underwriting outlines £1 billion vision | Insurance Business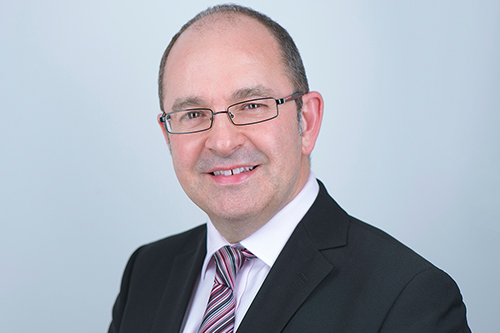 The times are changing at Pen Underwriting.
After five years of trading, the MGA is bringing an end to its build phase and will now be embarking on its growth strategy – one that sets out an "intentionally ambitious vision" to become a £1 billion GWP underwriting and distribution business.
With CEO Tom Downey (pictured) having been in the role for six months, he has outlined a long-term strategy.
"In just five years, we have built a trusted, well-known brand that has evolved from a 'super start-up' in 2015 and grown into a £600 million GWP underwriting and distribution platform," said Tom Downey. "We've integrated 14 businesses, transformed our operational capabilities and significantly increased our profit margin by investing in the creation of a multi-class, multi-territory virtual insurer that controls not just its sales and distribution, but pricing, product innovation, underwriting appetite, analytics, governance and claims management.
"Our scale, reputation and capabilities now draw more comparisons to a UK 'top 20' insurance company than to any MGA peer. But the journey doesn't end there."
Describing Pen as "greater than the sum of its parts" he pointed to a hardening market and a changing distribution landscape, as well as the pre-eminence of data, as placing the emphasis on MGAs to prove their worth.
"That means we want to roll out more specialist niche practices, more market-leading teams, more technology-driven efficiencies and more economies of scale. Hence the focus on accelerating our growth as we look to the next milestone of Pen at 10," he said.
"Our vision is to become a £1 billion GWP underwriting and distribution business. This is our new 'North Star'. Clear, inspiring and intentionally ambitious."
To drive this change, the company has brought in Nick Wright as chief business development officer, subject to regulatory approval. He will take executive responsibility for driving business development across the MGA and will focus on mergers and acquisitions, hiring new talent and investing in innovation.
"Nick's new role is one that's fundamental to the successful execution of our strategy as we look ahead to the next milestone," said Downey. "We have a bold vision to accelerate our growth, and this will demand 100% focus on everything we are trying to achieve. It can't be achieved off the side of someone's desk. And there's no-one better suited."