Personal Group Holdings boasts solid FY21 financial results | Insurance Business UK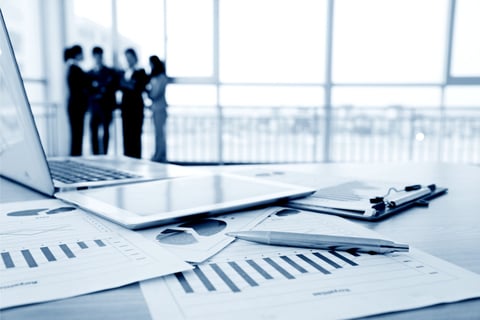 Personal Group Holdings Plc (PGH), an employee benefits and services provider, has announced that its overall trading for the financial year ending December 31, 2021 (FY21) aligned with its market expectations despite the persistence of the COVID-19 pandemic.
In a Press release, PGH revealed revenue of approximately £75 million (2020: £72 million) and adjusted EBITDA of about £6 million (2020: £10 million) for FY21. During the same period, the group saw a robust balance sheet with a cash position in excess of £22 million (2020: £20.2 million).
During the second half of the financial year (H2), PGH saw a strong rebound in face-to-face insurance sales activity, with good momentum from its return to Royal Mail Group in line with the contract signed in the second half of 2020. Its offerings also did well, according to the firm:
Innecto, a pay and rewards consultancy business, performed well;
Let's Connect, a consumer technology benefits business, remained resilient despite challenging circumstances around stock availability; and
Sage Employee Benefits platform continued to go from strength to strength, with the number of SME clients rising from 30 to c1,500 over the year, delivering an increased gross annual recurring revenue of £1.6 million.
In addition, PGH secured 86 clients while continuing high levels of engagement with existing clients, including significantly progressing its offering with the onboarding of the first client on to its new product Hapiflex, a multifaceted version of its core benefits digital platform that is designed to meet the need of enterprise clients.
Read more: Personal Group Holdings posts revenue growth in H1 2021
PGH's financial results had been favourable since the first half of FY21 (H1), generating £34.2 million in revenue, a 12.2% rise from £30.4 million in the same period in 2020. Its balance sheet was also strong during H1, with a cash position of more than £22 million and no debt.
Commenting on PGH's growth, chief executive Deborah Frost said she was delighted with what the group strategically achieved in FY21, with "each business division demonstrating its ongoing relevance to employers while continued innovation underpins faster and broader growth in the future."
For the financial year ending December 31, 2022 (FY22), Frost said the group will still prioritise its growth ambitions.
"We are pleased to have begun FY22 strongly with further new client wins and exciting partnerships in play. We have a compelling offering, a leading software platform and an excellent team in place and are fully focused on executing our plans to create value for all our stakeholders," she added.