Peter Blanc on the three core strands of Aston Lark's 2021 strategy | Insurance Business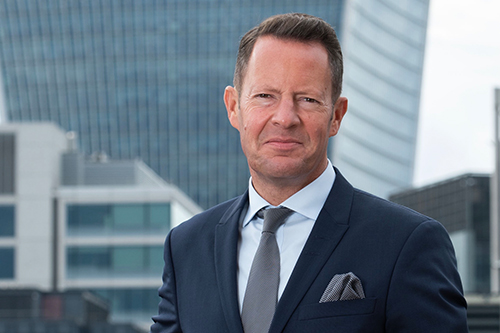 When the COVID-19 pandemic first hit, businesses around the world shared a knee-jerk reaction of concern regarding the performance targets that had been set in a pre-COVID world. Group CEO of Aston Lark, Peter Blanc (pictured) noted that, even considering the innate durability of the insurance broking tradition, he would have expected perhaps a five or 10% reduction in the bottom line of the business and was pleasantly surprised when Aston Lark finished the year essentially on target with its pre-COVID budget.
2021 is already off a positive start for the group, he said, with its recent acquisition of CRS Yachts rounding out the marine deals it had completed in 2020 and allowing the broker to cater to essentially any marine inquiries that come along. Growth through acquisition is a key strand to Aston Lark's 2021 strategy and, having completed 10 deals last year, the group is gearing up to reach the same level, if not to exceed it, this year.
Read more: Peter Blanc details the packed acquisition pipeline of Aston Lark
"We've got a lot in diligence at the moment," he said. "Some of these deals have been brought on because lots of people that own small businesses are slightly concerned that the Chancellor of the Exchequer might change capital gains tax rules in April. So, we've got a bit of a rush of people looking to sell prior to any such tax changes and we've got a lot of deals to do over the next couple of months. Then hopefully it will calm down a bit.
"I predict there'll be a lot of activity of the course of the year but we're trying to make sure we're really selective and just pick the businesses that we know will fit really well within Aston Lark. We don't want to get sucked into the mistake of just buying businesses for the sake of it. I'm proud of our track record in that we've only ever bought businesses that we're proud of. There's not a single one of our acquisitions that I regret in any way, shape, or form and I want to make sure we continue that through 2021."
The second strand to the group's strategy is its ongoing emphasis on organic growth, and Blanc stated this is a focal point which will never change. There's absolutely no point in making lots of acquisitions but then finding that client numbers are slipping backwards rather than moving forwards. Frankly, he said, if the broker could grow organically at 20% or 30% per annum, there wouldn't be the need to do any acquisitions at all, but the reality is that it's extremely difficult to grow organically at that rate across a range of industries as diverse as those which Aston Lark serves.
Allied to that organic growth challenge, is the third and final strand to the group's 2021 strategy – making strides forward on the transparency front when it comes to clients. Blanc, who was appointed to the role of deputy president of the Chartered Insurance Institute (CII) last year, said he will be leveraging the work of the CII around closing the gap between what consumers expect insurance services to entail and the reality.
"The 'expectation gap' means clients suffer because they don't get the response they were expecting from their insurer," he said. "And that could be because they're simply not covered, or that they were expecting to receive more money than they did. That always leads to a huge amount of frustration for customers."
While the vast amount of insurance claims are paid, the industry faces substantial coverage with regards to the small percentage of claims that don't - and Blanc is actively working alongside the CII to determine where the expectation gap comes from and how to better educate consumers around coverage.
"And a lot of it can be put down to the fact that we are still sending out pretty complex policy documents and expecting people to read them," he said. "Whereas, in our heart of hearts, we all know that there is not a chance that people will read what we're sending them. If I sent a car insurance policy to my 20-year-old son, he might glance at it to make sure the registration number is correct, but that's it. So, our big challenge is how do we communicate with customers in a way that allows them to truly understand what they're buying?"
Among the active solutions that the CII is looking to implement, is talking to underwriters to see how policy wordings can be refreshed and made more accessible. This will include lowering the reading age of policy documents to 13 or below, Blanc said, to address the fact that insurance is a service enlisted by people from every walk of life. In addition, the institute is looking at the introduction of an SME video call insurance review service to give customers the chance to address any pressing questions.
This is about safeguarding the future of insurance, he said, by looking to the customers of the future and communicating with them in a way that makes sense to them. Having been in the insurance industry since 1988, Blanc noted he has a good sense of what customers need and want, and also what it is about insurance that annoys them. As a profession, he firmly believes insurance can get this customer engagement element right and can deliver the accessible and relevant solutions that consumers need now more than ever.