Policy Expert co-founder highlights the value of customer feedback | Insurance Business UK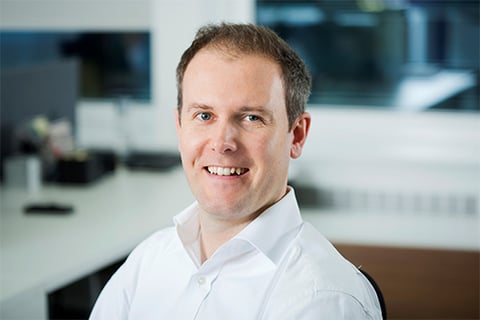 Research recently carried out by Policy Expert found that insurers are considered the easiest household supplier to get in touch with, but that wider customer service improvements are required. Insurance Business recently spoke with Policy Expert co-founder and COO Adam Powell (pictured), to detail the implications of these findings within the sector and to examine the impact technological innovation has had on consumer relationships.
The survey carried out was the first of its kind that the company has produced, Powell said, but as Policy Expert was initially launched with the idea of putting the customer at the heart of the business, customer experience surveys are regularly carried out within the organisation and feedback is monitored in real-time.
"Although we have some of the highest rates of customer advocacy in the industry," he said, "we constantly assess the pain points that our customers face."
Read more: Policy Expert scores two award wins
Embedding a customer-first mindset when making decisions is essential and requires rigorous attention to detail when it comes to the feedback of policyholders, he said, and Powell believes that surveys are a key means of providing crucial insights into what does and does not work within a business.
Looking at the metric which found that 74% of consumers think it is easy to get in touch with their insurance company, Powell outlined the significance of this statistic due to the time-sensitive nature of claims. Insurance is a peace of mind purchase, he said, and providers need to be easy to contact and responsive.
"Historically, the claims experience has been a source of frustration for consumers," he said, "which suggests the industry needs to rethink its systems, processes and priorities. An insurer's fundamental pledge is to be there for its customers to repair, replace or restore something of value when the unexpected happens."
Regardless of whether you are an insurer or a broker, Powell said, exceptional customer service is a vital component of the insurance business model. Through the 15 years he has worked within the insurance industry, he said, his focus has always been on harnessing technology in order to build successful insurance businesses, which disrupt the market and operate with their customers' interests at heart.
"Technology has enabled insurers to become easily accessible at the point of purchase and further down the line," he said. "The increasing popularity of price comparison websites provides insurers with an opportunity to offer a seamless customer experience."
The advent of instant messaging systems and social media has enabled insurers to open multiple points of contact for customers to use to contact them, he detailed, and, for Policy Expert, this has been an opportunity to utilise several channels including phone, email, SMS, online help and instant chat.
New technology is already starting to alter the traditional means of contact with customers, Powell stated, citing the example of how voice-assisted technology in smart home devices and cars is becoming increasingly embedded in day-to-day life. This, he said, is just one avenue that insurers are exploring to help service their customers.
Examining the extent to which technology has been embraced by customers, Powell said that 90% of Policy Expert's sales are now made online. He noted, however, that many people forget that utilising technology after the initial purchase is key to facilitating better customer service.
Technology should also be used to benefit customers during the claims process, he said, and he highlighted how systems can be used to send proactive text alerts to warn home insurance customers in at-risk areas of incoming poor weather fronts. Powell also emphasised the developing role of technology in providing accessibility to vulnerable customers through voice assistants.
When exploring the role of technology in increasing customer service within the insurance sector, Powell said that, despite the numerous benefits which embracing technology can bring for an insurance company, and despite its potential to create a better customer experience, it is important for technology not to be introduced simply for the sake of it.
"There is enormous scope for technology to deliver a better service and faster response times for consumers," he said. "However, it must genuinely deliver benefits, rather than just provide a host of front-end gimmicks or digital window dressing."