PremFina backs app against domestic violence | Insurance Business UK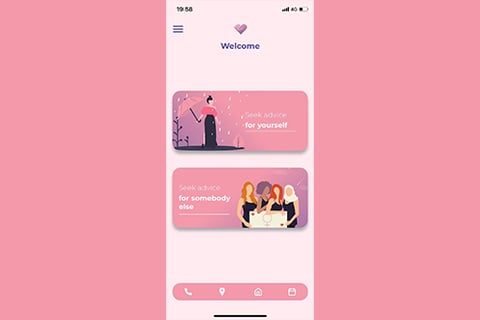 London-based premium finance firm PremFina has made it possible for not-for-profit organisation Pomosht ZaTeb (Za Teb) to launch a mobile app designed to help women and children combat domestic violence.
Based in Bulgarian capital Sofia, Za Teb described the app as the first of its kind in Eastern Europe. Initially available in Bulgaria with plans for further rollout, the tool aids users in identifying whether or not they are in an abusive relationship and connects all domestic abuse help organisations within the country.
In addition, the PremFina-sponsored app allows victims to log abuse and thus facilitates the gathering of evidence for future reference.
"Something had to be done," asserted Za Teb chief executive Ivelina Choeva. "The statistics about severe domestic abuse in Bulgaria were simply shocking. Support groups exist for victims, but they are disparate and disconnected.
"Our app is both a voice for victims and a platform to connect them with social workers, NGOs (non-government organisations), and the police. While there are many organisations to reach out to, the voice of victims has been muted."
Commenting on PremFina's backing, Choeva said: "As an insurance premium finance company, you would assume this is of no interest for them. But they care about social issues and wanted to help."
In Bulgaria, PremFina has a workforce of around 20 people based in an office set up a year ago.
"We're an antidote to the status quo," explained PremFina chief technology officer Nij Saha. "Our company promotes financial inclusion by making insurance more affordable. Za Teb's mission of empowering women fit our ethos of emancipation, so we became ready supporters."