Price Forbes announces US healthcare practice | Insurance Business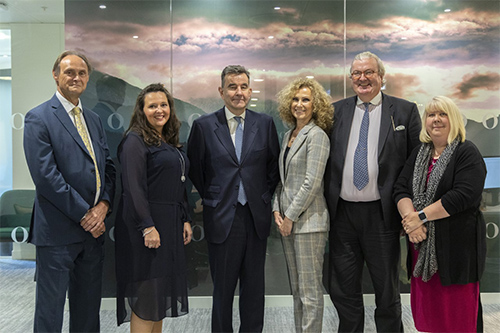 Price Forbes has announced the launch of a US healthcare practice. The practice will be headed by industry veterans Paul Voller and David Fairbank. Voller will lead the practice, while Fairbanks will serve as executive director.
The practice, based in London, will focus primarily on the US healthcare sector, arranging insurance, captive reinsurance and treaty protection for clients, complemented by placements for cyber protection. The launch marks a substantial expansion of Price Forbes' healthcare practice, the company said. Non-US international healthcare will continue to be led by Tomer Karni, executive director.
Voller has 45 years of market experience. Prior to joining Price Forbes, he served as chairman of Healthcare Risk Partners, part of JLT Group. Voller has also served as head of the healthcare division at Lloyd & Partners.
Fairbank has more than 40 years of market experience, and has worked with Voller for the last 25 years. Prior to joining Price Forbes, Fairbank was a senior partner at Healthcare Risk Partners and Lloyd & Partners.
The US practice's full team includes Keeley Baker, Sirkka-Maija Kariluoma-Boom, Kerry McGilly and Geoff Dixon.
"The healthcare liability market is an increasingly challenging environment for clients to navigate their way through following years of competitive rates set against a backdrop of notable losses in the medical malpractice arena," Voller said. "We are now entering a phase of hardening rates, scrutiny on retentions and coverage and capacity being managed. Price Forbes' leading profile in the independent sector represents an ideal choice for us and for our clients. Our team's vast experience and market knowledge combined with Price Forbes' independence is just what clients need."
"Our goal is to continue to offer expanded services in the specialty sector and so I am delighted to welcome this new team," said James Masterton, CEO of Price Forbes. "Their vast experience and extensive contacts across this increasingly challenging sector will quickly help our clients."