Qatar Re swoops for Markerstudy insurance firms | Insurance Business UK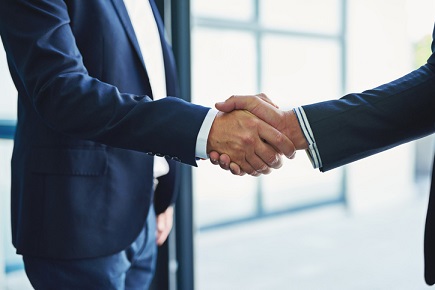 Contracts have been exchanged in a deal that will see four
Markerstudy
insurance companies sold to Qatar Reinsurance Company Limited (Qatar Re).
Subject to regulatory approvals, the transaction involves Gibraltar-based firms Markerstudy Insurance Company Limited, Zenith Insurance Plc, St Julians Insurance Company Limited, and Ultimate Insurance Company Limited. Qatar Re's acquisition is expected to complete in the first half of the year.
"For a long time we have had a tremendous relationship with Qatar Re," said Markerstudy Group chief executive Kevin Spencer. "Their proactive approach has assisted our development and this is a natural evolution; to combine our strengths to establish a primary player in the UK insurance sector."
The purchase not only will add more than £750 million to Qatar Re but also secure long-term capacity for Markerstudy, which underwrites more than 5% of the UK motor market. According to the announcement, the deal will create one of the biggest retail insurance managing general agents.
"This strategic alliance has three-fold benefits; it enables us to simplify our product offering and processes for our intermediaries and broker partners; it provides us with A-rated capital backing, and ensures we maintain the continuity of marketing, distribution, service, and support," explained Spencer. "Ultimately, this arrangement will facilitate our strategy for growth and profitability, positioning us for further success."
Qatar Re chief executive Gunther Saacke said the transaction builds on the strong foundation of its existing relationship with Markerstudy.
"It provides Qatar Re with a greater share of lower volatility business that has performed consistently well for us, balancing our specialty and catastrophe book," noted Saacke. "In addition, the transaction will enable us to write UK business under any post-Brexit scenario."
Meanwhile Spencer thanked Capsicum Re for having served a pivotal role in the sale.
"We have enjoyed a strong relationship with Markerstudy for many years, having arranged the original quota share and co-insurance following their acquisition of Chaucer's UK motor business in 2015," said Capsicum Re partner Raja Balasuriya. "The burgeoning partnership between Qatar Re and Markerstudy Group will create a formidable force in UK personal lines, and we are delighted with the part we have played and look forward to continuing to work with both companies."
Related stories:
Markerstudy looking to raise funds – would consider a sale
GMM Commercial Insurance Services has a new owner