QBE, Mind partner up to improve mental health support for business clients | Insurance Business UK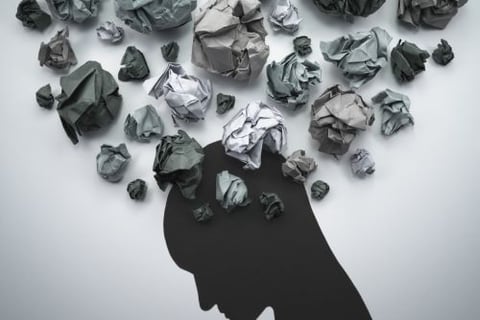 In anticipation of Mental Health Awareness Week, QBE has partnered with mental health charity Mind and organisational safety consultancy Anker & Marsh to create a mental health self-assessment tool for the insurer's commercial clients.
The tool will allow businesses to assess their mental health and wellbeing programmes and develop an improved, more holistic risk management strategy, a statement from QBE said. It features an easy-to-access platform that asks a series of targeted questions to help an organisation establish how they currently benchmark in terms of the mental health support they provide employees, supplemented with suggested improvement programmes.
Research by QBE revealed that close to three in 10 (29%) workers in the UK are struggling with their mental health. A fifth (21%) of employees say that their workplace's support for mental wellbeing is lacking, while a similar proportion (22%) are not convinced that their employer is being sincere in their concern for employees' mental health.
Furthermore, the research showed that over a fifth (22%) of employees admit to having made mistakes at work recently due to continuing to work instead of taking time off for the sake of their mental health.
According to QBE, when employees continue working while ignoring mental health issues, it can cost companies an average of £52,000 in lost business or contracts.
"We believe even a marginal improvement in an organisation's approach towards mental health will help to significantly address some of the issues behind the alarming statistics our research has illustrated," said Steve Field, underwriting manager, QBE Europe. "Consequently, we believe that QBE customers who engage fully with the process will see an improvement in their bottom line, their claims profile, and their people."
QBE's self-assessment tool allows clients to review their organisational culture and responsibilities, monitor employee engagement and wellbeing, workplace design and organisation, training, as well as transparency and accountability.
"Creating mentally healthy workplaces is more important than ever, and it's vital that organisations take steps to help maintain their employee's wellbeing," added Dane Krambergar, head of client services (workplace wellbeing) at Mind.
"We're particularly pleased that organisations using QBE's tool will be able to see how Mind's workplace wellbeing support can help them create a mentally healthy workplace, including our Workplace Wellbeing Index which provides robust insights and tailored recommendations to improve workplace policy and practice."