QBE releases its first UK ethnicity pay gap report | Insurance Business UK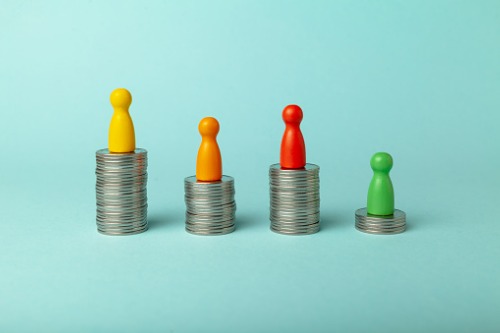 As part of its commitment to addressing internal imbalances, QBE European Operations has published its UK ethnicity pay gap report for the first time.
Based on 80% of the insurer's UK staff who shared details of their ethnicity, here are the numbers as of April 2020:
| | |
| --- | --- |
| Metric | 2020 |
| Median pay gap | -10.4% |
| Mean pay gap | 7.9% |
| Median bonus gap | 43.9% |
| Mean bonus gap | 54.9% |
"Analysis of our ethnicity pay gap data shows that we pay people fairly and that there is little evidence that represents unequal pay for equal work between ethnic minority and white employees," noted QBE in the report.
"The negative median pay gap shows that this gap is in favour of our ethnic minority population, whereas the positive mean pay gap shows the opposite."
Aside from examining the difference in the average hourly rate of pay, the inaugural report also looked into the ethnic diversity of QBE's UK workforce by job levels. It showed that, in the UK, most of the company's ethnic minority population occupy junior level posts.
It was also found that there's a higher percentage of ethnic minority representation within the business areas of finance, actuarial, legal, and IT, and a lack of representation in the core insurance underwriting areas.
QBE, meanwhile, has committed to improving its diversity data on UK employees. The insurance group said it is embarking on ways to encourage the remaining 20% who chose not to share their ethnicity data to feel comfortable and confident in doing so.
Other measures include the active review of processes and practices across the employee lifecycle, with the goal of reducing opportunities for systemic bias. QBE is also keen on attracting a diverse talent pool in the UK and is reviewing its hiring policies.
"I truly believe improving the ethnicity pay balance is very important for our people and for the progression of the company," said QBE International chief executive Jason Harris. "It is something that I personally am fully committed to and will make sure in the years ahead active measures are taken to improve this balance.
"This is our first year publishing our ethnicity pay gap data with the intention to be transparent with our colleagues, by listening to their experiences and finding ways to create more opportunities and continuing to forge an inclusive and diverse workplace."