Regional broking leader on success and industry change | Insurance Business UK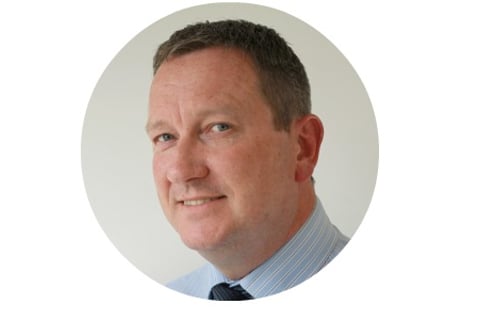 As deputy CEO of The County Group, Alastair Christopherson has his hands full. The Crewe-based broker, which has more than 25 branches across the north of England, Midlands and Wales, offers both personal and commercial lines, and was named Insurance Broker of the Year at the British Insurance Awards earlier this year.
Christopherson spoke to Insurance Business about his journey in the industry, the challenges he has faced, and how insurance has moved on from the days of faxes to doing business in real-time.
How did you get your start in the insurance world?
aspired and studied to work in physical education but was forced to seek a sedentary occupation. I took up an opportunity as a trainee branch manager of what was to become a large regional personal lines insurance group - great times, very simple and very much an environment of personal communication and reams of paper and files.
What are some of the most notable changes you have seen during your time in the industry? How have these affected the way you do business?
The big change has to be the use of IT. We had to type and personally present commercial presentations to underwriters, then we had the advent of the fax machine – one presentation to fax five to six times over to different underwriters. Email arrived and we had the same approach, but much faster. E-trade and integrated insurer quote engines brought us fully up to speed with real-time pricing and the ability to quote and bind cover. The process over the last 30 years has not really changed, but we can now do this in real-time with single key input and instant cover.
What is the biggest challenge you've faced in your career and how did you overcome it?
I'm sure most people will have found themselves in many challenging positions over the years, but sometimes you have to look outside of the box and reinvent yourself to survive. One very interesting period was when working at a niche MGA; the capacity provider decided they no longer wished to be involved in multi-year insurance, and so we had a business with more than 100 great people and over 20,000 clients that would go into run-off at renewal. We acted swiftly, set up an insurance broker within the MGA and simply invited and renewed the vast majority of the clients as they came up for renewal. Happy clients and a good number of happy employees.
What is your biggest career highlight?
I have had many highlights, but the greatest achievement to date has been winning
UK Insurance
Broker of the Year at The British Insurance Awards in July this year. It was a fantastic achievement for everyone at The County Group and great recognition for how far we have come over the last 14 years.
What personal philosophy has been most beneficial to your success?
Always challenge yourself and question whether you are doing something to the best of your ability – don't be afraid of change, embrace it. Keep looking ahead and don't live in fear of what may be behind you.
What are your hobbies outside of insurance?
I have limited time with family and so we spend much of our free time taking part in many outdoor activities at our Alpine residence. I also enjoy a spot of golf, rugby and football.
Related stories:
The 24-year-old broking MD
Brokerslink MD on how the industry has changed in the last few decades