Robots taking over jobs: Underwriters most at risk | Insurance Business UK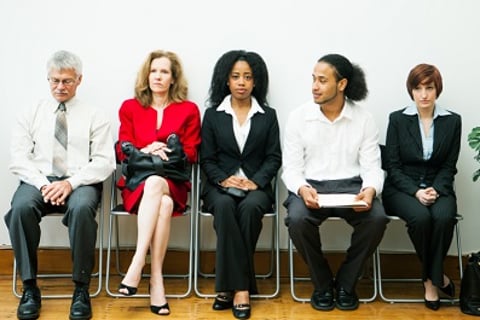 If the news of a
Japanese insurer replacing its staff with artificial intelligence
has made you think of job security, then these new research findings might also shake you up.
Oxford University director Carl Frey, the author of a 2013 study on the impact of automation on future employment, has followed up his work by analysing which middle-class jobs are most likely to be taken over by robots.
Frey looked at office jobs that pay more than £40,000 and made a list of occupations that are most likely to disappear due to the threat of automation.
"While low-skilled jobs are most exposed to automation over the forthcoming decades, a substantial number of middle-income jobs are equally at risk," Frey told
The Sunday Times.
He is the co-director of the Oxford Martin programme on technology and employment at Oxford University
Want the latest insurance industry news first? Sign up for our completely free newsletter service now.
According to Frey's findings, professions that used to be considered "dependable" face the greatest danger in the next 10 to 20 years. Topping the list of jobs at risk of being automated are insurance underwriters, with a 98.9% probability of being replaced by robots. Next are loan officers at 98.4%, motor insurance assessors at 98.3%, and credit analysts at 97.9%.
"The analysis confirms the potential impact of emerging technologies on what have been considered 'good' safe jobs for skilled workers," John Philpott, director at think tank Jobs Economist, was quoted as saying by
The Sunday Times
. "What is hard to determine, however, is how many jobs such technologies will create."
"For society in general, such change is both inevitable and beneficial," he added.
Frey's study findings come at a time when the insurance industry is perceived to be facing increasing technological disruption. In early January, it was reported that Japanese firm Fukoku Mutual Life Insurance laid off over 30 employees and replaced them with an AI system that will calculate payouts. The insurer said the AI system will increase productivity and cut salary costs.
Also in January, consultancy firm Accenture released a study which revealed that 74% of customers worldwide were willing to exclusively receive robo-advice for insurance purchases. According to the report, robo-advice platforms were seen as faster and less expensive services. Computers or AI were also perceived by clients to be more impartial and analytical than humans.
Related stories:
Seven in 10 clients would take insurance advice from robots – survey
Japanese life insurer to replace staff with AI system
The robots have landed in insurance
Insurance selling robot goes international