Royal London sees funds under management top £100 billion | Insurance Business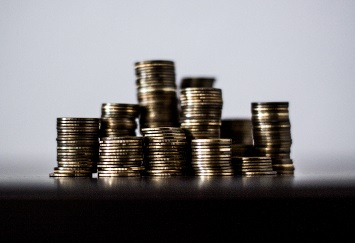 It is the largest mutual life and pension company in the UK – and the momentum for Royal London appears to show no signs of slowing down.
According to its latest figures, new life and pensions business was up by 28% to reach £6,071 million – an increase from £4,475 million one year earlier. Its group pensions were up from £1,916 million to £2,872 million; while individual pensions and drawdown were up by 11% to reach £2,683 million.
In a statement released alongside its results, the company highlighted "continued focus on excellent customer service and market-leading propositions" as driving the success.
New business growth in its consumer business was particularly strong, driven by sales of pre-paid funeral plans and Over 50s insurance plans.
"As a relatively new market entrant, our consumer business has been quick to establish itself," commented Phil Loney, group chief executive of Royal London.
"We are now one the leading providers in the market for Over 50s insurance plans where we seek to differentiate ourselves by offering customers fairer products and better value for money than has traditionally been the case."
Meanwhile, funds managed by the group have reached the milestone of £100 billion for the first time with total group funds under management of £101 billion at 30 September 2016, up 20% from £84.5 billion at December 31, 2015.
"
Institutional sales have been particularly strong and wholesale business has held up well through the volatility stemming from the UK referendum on EU membership," continued Loney.
"Reaching this significant funds under management milestone reflects growth by acquisition and organically, as well as the expanded fund range developed by our asset management arm over the past five years. At the end of December 2011 funds under management were £46.2bn. The impressive growth demonstrates the commitment to growing institutional and wholesale assets through innovation in the credit and multi asset capabilities as well as the success of our award–winning pensions range for individual and workplace pensions."
Related stories:
Royal Liver Building on sale for £40 million
Royal London bolsters Irish business as Brexit looms