RSA CEO reveals his ambition for the insurance giant | Insurance Business UK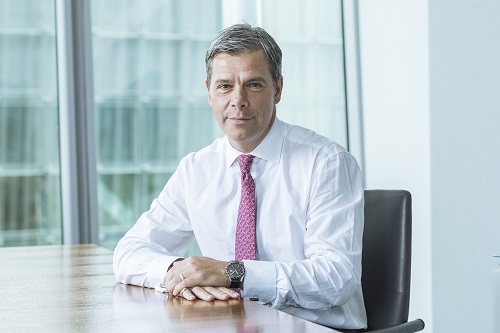 Are you a cup half empty or a cup half full, kind of person?
When RSA released its half year financial results last month it gave plenty of cause for both the optimists and the pessimists to react as their nature dictates. For those who only see the clouds in the sky, group operating profit fell to £280 million; while those who wish to 'always look on the bright side of life' would note that operating profits not including exits from the commercial business were up to £308 million.
Still even those who whistle the Monty Python classic while skipping down the high street may have been perturbed when Reuters hinted that the insurer's commercial business was under review – a quote attributed to group chief executive Stephen Hester who, on a media call, stated that if profitability continued to drop "we would revisit our remaining presence."
Read more: RSA reviews London commercial business after warning of poor performance
However, that quote, it has been suggested, has largely been blown out of context – with Hester simply suggesting that any poor performing area would be reviewed rather than plotting a mass departure from commercial lines as some media outlets had misinterpreted.
However, if the record still needed to be put straight and if the positive rays were to emerge over the business again then the man to lead that charge would be none other than UK and Ireland CEO Scott Egan (pictured above) who spoke to Insurance Business about the realities behind the numbers.
"The predominant reason our underwriting result went backwards is because of prior year development," he said. "Our current year underwriting results have actually progressed and improved year on year. That's the path to carry forward.
"Many of our competitors have reported prior year adverse development on the back of a tough 2018 for the insurance market and we're not alone in that – of course I care [about the result] but I do see current year results are different so I think if we focus on that we'll see that they won't have the same characteristics next time around."
Egan highlighted that he is "pleased with the progress" the firm is making stating that he is "not trying to make excuses" but they were just half year results this time around and the real time to be judged would be the end of the year or even "the end of next year" because the strategies the firm is implementing will take a little time to pay off.
"I would say if I stand back and look at what we're doing – our rating is ahead of plan, our claims initiatives and savings are ahead of plan, our underwriting actions are materially done and ahead of plan. We are more or less finished with the exits," he said.
"I want people to know that we're not shrinking to greatness because we're not. The exits were last year's story and there's no story in this half year. If you look at our More Than home business we saw policy count growth in June for the first time in two years and our aim is to refresh and reinvigorate that brand with advertising in Q1 2020."
Egan's confidence for the future is borne from the company's "people and our relationships." In fact, he believes in them so much that he has set a clear goal.
"I genuinely believe if we can fuse the aspects of our culture with the execution then I think we have a genuine chance to become a best in class insurer in the UK," he said. "Whether we get there or not remains to be seen – but that's my ambition."
So how big a role will brokers play in helping RSA to the top? According to Egan, they are "crucial."
"If you look at the commercial side and our regional broking book – and when I came into the job I said that regional brokers are incredibly important to me – I've spent the first six months out there meeting them and trying to understand how we can improve," he said, "we're only at the start of that journey but we're well up on new business compared to this point last year and retention levels are just under 90%. So, it's a promising start, I am pleased with the progress and we're building momentum."
Not so much a positive spin then as a quiet confidence.