RSA unveils Q1 operating results as takeover gets green light | Insurance Business UK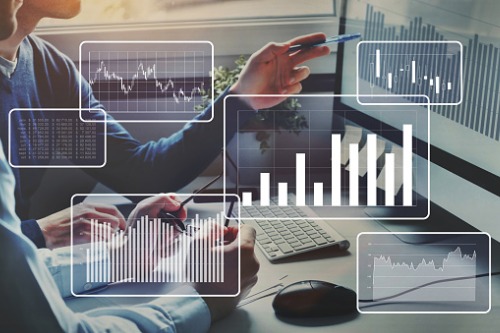 RSA Insurance Group Plc has announced what the group described as "excellent" operating results for the first quarter of 2021.
In a trading update, which the insurer clarified does not constitute an interim report, RSA said its gross written premium grew 2% from the same period in 2020 to £2.05 billion this time around. Group business operating profit, meanwhile, nearly doubled.
Without providing the numbers, the insurance group highlighted that each of RSA's three regions – Scandinavia, Canada, and UK & international – performed ahead of the previous year. The large loss ratio stood at 9.8%, while the attritional loss ratio improved overall.
Additionally, the company's estimated Solvency II coverage ratio was 200% as of March 31, with tangible shareholders' equity at £3.25 billion.
"RSA's run of record performance continued in Q1 as the group delivered a combined ratio of 86%, our best such quarterly result of the last decade," noted group chief executive Stephen Hester.
"We also announced that the bid from Intact and Tryg should complete at the end of May, having now received its required regulatory approvals. The RSA business we hand over has never been in better shape."
Re-registration of the UK-headquartered insurer as a private limited company is set to take place by May 28, and the cancellation of listing of RSA shares is scheduled on June 02.
Intact Financial Corporation will be retaining RSA's Canadian, UK, and international units, while co-buyer Tryg A/S is getting the Swedish and Norwegian businesses. The operations in Denmark will be 50/50 owned by both camps.
In reaction to the results, Scott Egan, CEO of RSA UK and International, commented that the business has "real strength."
"Our increasing customer focus is rewarded with continued improvements in retention and new business, and we are slightly ahead of our plans for the year so far. This is testament to the hard work of the whole team who I want to thank for their dedication, tenacity and hard work," he said.
"Assessing and settling valid claims relating to the FCA's business interruption test case is our highest priority, and we have paid out over £45 million in related claims so far. Along with broker partners, we are actively encouraging our customers to get in touch so we can progress the remaining claims and make payments where they're due. People need to have confidence in their insurers, and the swift handling of these claims is critical to earn trust again and begin to restore the reputation of our industry – and we must continue to make improvements long after the last COVID-19 claim has been paid.
"I'm confident that we have the right platform in place to execute our strategy to grow and simplify our business. Looking ahead to our change in ownership at the end of this month, our commitment to operating a sustainable business that supports brokers and customers, and delivers on our plans, remains strong."