Sabre Insurance Group plans to distribute £50 million in dividends | Insurance Business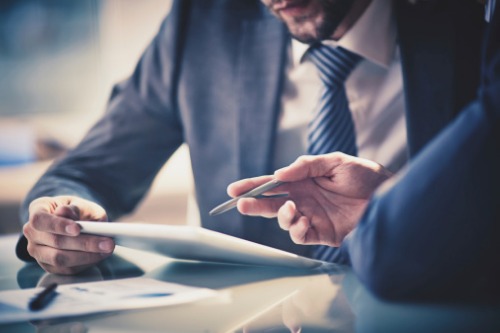 Sabre Insurance Group Plc, whose ordinary shares were admitted to trading on the London Stock Exchange in December 2017, has released its latest financial results and it is dividends galore for shareholders.
"The directors have proposed a total dividend of 20 pence per share in respect of 2018, consisting of the interim dividend of 7.2 pence per share, an ordinary dividend of 6.8 pence per share, and a special dividend of 6 pence per share," noted chief financial officer Adam Westwood.
"The total amount proposed to be distributed to shareholders by way of dividends for 2018 is therefore £50 million, equal to 100% of the group's adjusted profit after tax."
The Sabre CFO described the move as consistent with the group's policy to pay an ordinary dividend of 70% of profit after tax and to consider passing excess capital by way of a special dividend.
Meanwhile the private motor insurance underwriter reported £210 million in gross written premium in the year ended December 31. The amount is just a tad lower compared to 2017's £210.7 million.
Profit after tax rose from £45.3 million to £49.7 million, while adjusted profit after tax dipped to £50.1 million from £53.3 million previously. The adjusted figure offsets the effect of amortisation of intangible assets and exceptional expenses excluding tax which does not relate to Sabre's underlying performance.
Commenting on the financial results, Sabre chief executive Geoff Carter stated: "I am pleased to report on our first full year as a listed business. Against the backdrop of what have been competitive underlying market conditions during the year, we have stuck to our core principle of focusing on underwriting profitability over volume growth.
"This has ensured that we maintained our market-leading underwriting performance, with a combined operating ratio better than our target, and continued to deliver strong organic capital generation. The strong capital generation, driven by our profitability, has allowed us to return a proportion of excess capital generated through a proposed special dividend, while maintaining our solvency ratio above our preferred range of 140-160%."
Solvency coverage ratio stood at 213%, but would be 161% if the capital required to service the dividend was taken into account. In 2017, Sabre posted a 160% solvency coverage ratio.
"We are confident that by maintaining our absolute focus on underwriting discipline – treating volume as an output, not target – we will continue to deliver strong profitability and attractive, consistent returns for shareholders and are well positioned to take advantage of growth opportunities at the appropriate time," added the CEO.