Saga Plc shakes up leadership – brings in TV personality | Insurance Business UK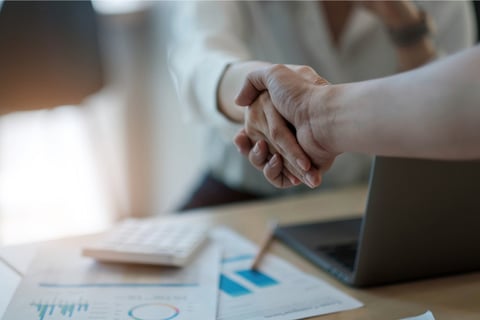 Over-50s travel and insurance group Saga Plc (Saga) has bolstered its leadership team with five senior appointments, including a well-known TV personality, to accelerate growth and strengthen its position as the "superbrand for older people in the UK."
The appointment of two new non-executive directors – Sir Peter Bazalgette and Gemma Godfrey – aims to widen the leadership team's skillset as the business focuses on marketing, content, and distribution.
Godfrey is the founder of two digital businesses and a non-executive director of Oberon Investments Group Plc and Vivopower International Plc. She was also a boardroom adviser to Arnold Schwarzenegger on The Apprentice USA and is a business and money expert on ITV's Good Morning Britain and Sky News. She will join the Saga board on September 01 as a non-executive director and chair the separate Saga Personal Finance Limited Board, subject to necessary regulatory approval.
Sir Bazalgette is currently the chair of ITV Plc and LoveCrafts, a non-executive director of Edge Performance VCT Plc, and the co-chair of the Creative Industries Council. He will join the Saga board on September 01 as a senior independent non-executive director (SID) and the chair of the nomination committee, bringing a wealth of experience from the media and wider creative industries, including Endemol, the BBC, YouGov, and Channel Four. Meanwhile, current SID Orna NiChionna will step down from the board on September 30 after serving on the board since May 2014.
Saga also made three new appointments to further strengthen the executive leadership team, with new roles to drive the personal finance, media, and data areas.
Jerry Toher is currently the chief customer officer at mutual insurer Royal London and has previously worked at businesses including Homeserve, Royal Bank of Scotland, and Egg. He will join Saga on September 01 as the CEO of Saga Personal Finance to deliver its planned acceleration, focusing on attracting new customers and driving growth through new and existing products.
Aaron Asadi has held various roles in publishing, including chief audience and e-commerce officer and chief content officer at global media company Future Plc. He will join Saga on September 01 as the CEO of Saga Media to lead its media and content strategy designed to increase the frequency and depth of the company's interaction with customers.
Additionally, Saga has appointed a chief data officer to enhance how the company uses customer insight to drive commercial value. The new chief data officer currently leads the data functions at a major consumer-facing business and will join Saga in the autumn, with further details to be announced soon.
Saga non-executive chairman Sir Roger De Haan commented that the two new board directors and three new executive team members bring valuable new skills to the company's leadership team.
"Saga has made good progress over the last two and a half years under the leadership of Euan Sutherland and the wider executive team, strengthening the business in the face of challenging headwinds. As we look at the next phase of growth and our determination to leverage marketing, content, and distribution in the delivery of our growth strategy, I am delighted to welcome two new board directors and three new members of the executive team," he said. "I look forward to working with them all. On behalf of the board, I would like to thank Orna for her contribution to Saga over the past eight years."
Saga CEO Euan Sutherland added: "Saga is a great business with a strong brand, loyal customers, and fantastic people. Over the past two years, we have stabilised the business and are now moving to focus on growth, based on our successful brand relaunch. Everything we do is rooted in our determination to deliver exceptional experiences every day for all our customers and create the superbrand for older people. These appointments, covering personal finance, media, and data, will allow us to step-change our ability to scale this business and are core to our plan to deliver long-term sustainable growth in the interests of all stakeholders."