Sampo Group reports first quarter 2022 figures | Insurance Business UK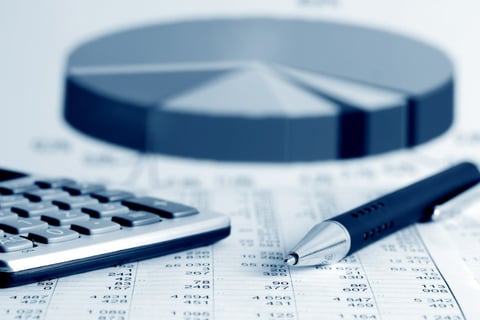 Hastings parent Sampo Plc is among the latest to reveal how its businesses stacked up in the first quarter of 2022, and group chief executive and president Torbjörn Magnusson is positive about their performance for the rest of the year.
Here are the numbers for Sampo Group in terms of profit before taxes:
| | | |
| --- | --- | --- |
| Business | Pre-tax profit Q1 2022 | Pre-tax profit Q1 2021 |
| If | €283 million | €257 million |
| Topdanmark | €37 million | €137 million |
| Hastings | €2 million | €46 million |
| Mandatum | €80 million | €76 million |
| Holding | €164 million | €115 million |
| Group | €566 million | €632 million |

Sampo Group's profit for the period, meanwhile, amounted to €483 million, a decline from last year's €526 million. Underwriting profit, from the company's core business of property and casualty insurance, was down from €317 million previously to €290 million in Q1 2022.
Lifting the lid on the figures for Hastings, which saw the biggest drop in profit before taxes, Sampo Group explained: "Hastings' performance in the first quarter was affected by [the] challenging UK motor insurance market, with competitive pricing and elevated claims inflation. Hastings has taken a disciplined approach to pricing, leading to rate-driven currency-adjusted premium growth of 10% and broadly stable policy count from year-end.
"Home insurance policies grew by 18% year-on-year. The operating ratio increased to 92.5% (2021: 75.1%), mainly as a result of a reduction in COVID-19 effects. Hastings profit before taxes excluding non-operational depreciation and amortisation amounted to €17 million (€56 million) and reported profit before taxes stood at €2 million (€46 million)."
For Magnusson – who sees a significant cultural overlap between Hastings and If P&C that he believes will create value over time – the overall results signify the wider organisation's resilience.
He commented: "Sampo's first quarter performance proved resilient to the increase in economic and geopolitical uncertainty observed during the year, most notably in relation to the tragic and unjustified war in Ukraine. We have achieved excellent P&C underwriting results and our balance sheet remains solid, allowing the launch of a new buyback programme. In addition, we continued to execute on our strategic agenda by completing the exit from Nordea during April.
"Taking a closer look at P&C insurance, our largest operation, If P&C, delivered an excellent quarter. Premium growth stood at 7% year-on-year even though new car sales declined by around 20% across the Nordic region. Underlying margins were also robust, with a record-strong combined ratio of 80.8% despite above-expected large losses and loss frequencies returning close to normal levels after pandemic-related restrictions ended."
Headquartered in Finland, Sampo Group sold all of its remaining Nordea holding via an accelerated bookbuild offering of 200 million shares on April 29 and the sale of 26 million shares in the open market. Divesting from the bank has made the company "a pure insurance group," said Magnusson.
The CEO added: "Looking to the rest of the year, I am optimistic about the performance of our excellent P&C operations and remain committed to our P&C insurance-focussed strategy."