Scott Egan to keep RSA job post-takeover | Insurance Business UK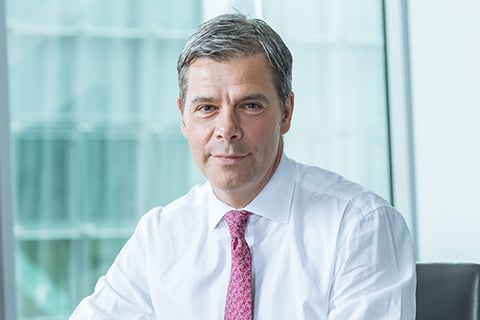 RSA Insurance Group Plc's Scott Egan (pictured) will remain as UK & international chief executive even after the insurer switches ownership sometime in the second quarter.
The confirmation was made by Intact Financial Corporation, the Toronto-based property & casualty insurance giant that will retain RSA's Canadian, UK, and international businesses. As previously announced, co-buyer Tryg A/S is retaining the Swedish and Norwegian businesses while RSA's operations in Denmark will be 50/50 owned by the two parties.
"Scott Egan has done an excellent job as CEO of RSA's UK and international business over the last two years," said Intact Financial Corporation chief executive Charles Brindamour. "He has built a great team and culture and significantly improved performance.
"I am delighted to welcome Scott to Intact upon completion of the deal and look forward to working with him to drive future success in the UK and International businesses."
The insurance group's UK & international unit spans the UK, Ireland, Spain, France, the Netherlands, Belgium, the United Arab Emirates, Oman, Bahrain, and the Kingdom of Saudi Arabia.
Commenting on the announcement, Egan stated: "The UK&I business has made real progress in the last two years, and our focus is on maintaining this momentum.
"RSA's people are passionate about improving for our customers alongside continuing to strengthen our financial performance, and our future as part of Intact will enable us to do both at an accelerated pace. I'm pleased to be joining an ambitious Intact team and look forward to contributing to the success of the new combined group."