Senior leaders on the key barriers to creating more inclusive workplace cultures | Insurance Business UK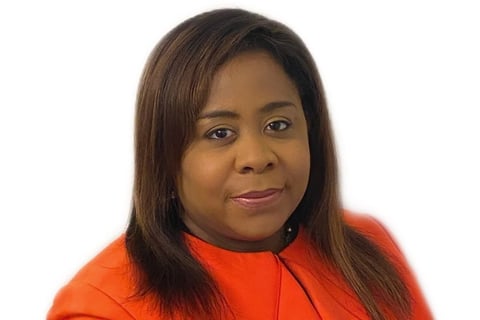 Ahead of yesterday's 'Diversity Summit: Urgent Action' – a conference held by the ABI in alliance with KPMG – the association unveiled several eye-opening statistics showing the need for proactive solutions to increase ethnic and socio-economic diversity across the insurance sector. Among the figures revealed it emerged that Black, Asian and minority ethnic employees make up just 10% of entry-level positions while at an executive and board level, this drops to 2%.
Read more: How can you bring change to an insurance organisation?
During a panel discussion on ethnic diversity chaired by Maxine Goddard (pictured), senior vice president, strategic distribution & development at Sompo International, insurance professionals lent their insights into how employers can overcome the challenges preventing the creation of more inclusive workplace cultures. Exploring some of these concerns, Goddard noted that recruitment bias is a significant concern within the industry.
"Recruiters will tell us that they're just the messenger," she said. "The recruitment companies will say it's the hiring managers who do the screening. So, we need to be honest with ourselves – what's going on in our own organisations? Where's the blockage? Where's the barrier? Bullying [is another issue], under many circumstances it's not microaggressions, it's full-on aggression happening. And it's not just related to race, of course. But in terms of allyship, it shows why speaking out and really taking a stand is so important."
Goddard highlighted that inclusion remains a real concern for the insurance sector. People need to treat each other better, she said, and while there's been a lot of discussion around kindness within the profession, particularly in the last 12-to-18 months, this needs to translate further.
Read more: Sompo International onboards Zurich veteran Maxine Goddard
Reverse mentoring is something that a lot of organisations rely on to promote inclusivity, she said, as sometimes it is the only way that C-Suite executives get a chance to interact with a more diverse range of people. However, it should be recognised that it can be quite draining for an individual to have to instruct their leader on things that should really be in the remit of that leader's self-education.
Adding his thoughts to the discussion, David Otudeko, assistant director, head of prudential regulation at the ABI said he believes that the financial services profession can become too focused on the easy elements of tough inclusivity conversations. It's easy to look at the things that companies are doing well, he said, and at where inroads are being made on topics such as gender balance or race but that runs the risk of bypassing more difficult to measure topics such as cognitive diversity.
Read more: Where's the insurance industry at in terms of female representation at the top?
"And that's where the rubber hits the road in terms of the benefit a business is going to get from diversity," he said. "Because you want people to think differently, you want people to bring different perspectives to the debate. We talk about diversity and inclusion [being] a spectrum, with diversity at one end and inclusion at the other but we don't talk about equity in the middle. You have a lot of programmes called D&I programmes but how do you get from having a diverse business to an inclusive business? You need to consider how you break down those barriers that prevent inclusion and that's where equity comes in."
Diversity, equity and inclusion (DEI) is so important, he said, and when it comes to examining the need for DEI, as finance people it can be very tempting just to focus on the numbers involved. And the statistics on the business case for having a truly diverse workforce reveal how this leads to increases in the bottom line, which in turn can catch the attention of a CFO or finance director. But Otudeko highlighted that these conversations have to go beyond diversity being the financially beneficial thing to do, to recognise that it is also the right thing to do.
The reality is that nobody is really an expert on the subject of DEI, he said, and the only way to actually tackle these issues is by people being honest about that. Businesses and individuals can talk as much as they want about the things they do well but nobody knows everything and instigating real changes means getting everybody together to pool their knowledge and resources.
As an example, Otudeko said, look to the move of the financial services industry to address what can be done to mitigate the financial risk of climate change. When it came to finding solutions for the most difficult parts of that challenge, financial services companies, supported by their regulators, set up the Climate Financial Risk Forum to allow for knowledge exchange and the sharing of new ideas.
"I don't think it's overstating to say that we should probably do the same for diversity and inclusion," he said. "Because everyone has a good idea and everyone has something that works. And the only way we can basically bring this to where we want to get to is by getting our heads together and sharing exactly what works well in each organisation, and then tailoring it to our demographic.
"So there's a lot of frustration… I'm happy that the industry is clearly making progress, I'm happy we've started having the conversation but I feel there are a lot of nuances we're missing and that is probably because those are the bits we're not doing very well."
If you are interested in further exploring the nuances around diversity, equity and inclusion, you can sign up for the upcoming Women in Insurance Conference here.