SiriusPoint assembles new international leadership line-up | Insurance Business UK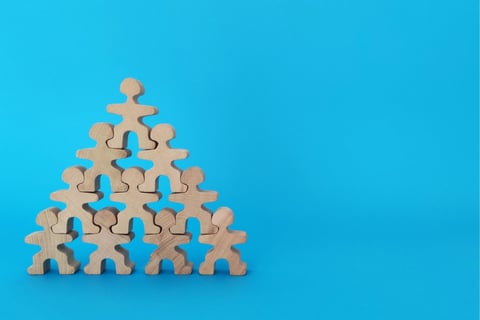 Bermuda-headquartered global insurer and reinsurer SiriusPoint has made leadership appointments for the group's international operations.
Tapped to serve as president of SiriusPoint's international business is London-based Rob Gibbs, who was also named chief executive of SiriusPoint International Insurance Corporation subject to regulatory approval.
Coming onboard on December 12, Gibbs will be working closely with departing CEO Monica Cramér Manhem during the handover period. The outgoing boss spent nearly four decades at SiriusPoint and its predecessor firms.
The new international leader is no stranger to SiriusPoint group chief and RSA alumnus Scott Egan, as Gibbs most recently held the position of RSA commercial managing director in the UK. He brings 24 years of industry expertise to SiriusPoint.
"I am delighted to welcome Rob to SiriusPoint," commented Egan. "He is an exceptional underwriter, manager, and leader, and brings a wealth of experience in markets critical to SiriusPoint. The ongoing evolution of our international platform, including the integration into that platform of our vital London business, is a priority for me.
"I see great opportunity to strengthen our performance as we refocus our offering, maintain operational and underwriting discipline, and deliver outstanding client service. I look forward to working with Rob to execute our strategy and position SiriusPoint for profitable growth."
SiriusPoint's international business spans the group's Stockholm, Zürich, and Liege hubs; a branch in London; Sirius International Managing Agency (SIMA); and Lloyd's Syndicate 1945.
Meanwhile Sweden-based Anders Hjelm and Jennifer Bowie have been promoted to SiriusPoint International Insurance Corporation deputy CEO and SiriusPoint International interim chief underwriting officer, respectively, effective December 12.
Hjelm, at the same time, will continue to hold the position of SiriusPoint International legal & compliance head. As for Bowie, she is succeeding company stalwart Jan Onselius. She and Hjelm – as well as London branch manager and SIMA CEO Robert Harman, Syndicate 1945 active underwriter Bobby Heerasing, and Zürich branch manager Marc Wyss – will report to Gibbs.
"It is a pleasure to recognise the talent we have within the business," added Egan, "and I congratulate Anders and Jennifer on their new roles. They are seasoned professionals with experience in European re/insurance markets and Swedish-domiciled companies, and they have a great deal to contribute to the growth and development of our international business.
"I'd like to thank both Monica and Jan for their ongoing dedication and invaluable contribution as they support their teams in this transition."
The appointments come hot on the heels of Siriuspoint's office closures announcement in November.