SiriusPoint names new UK country manager | Insurance Business UK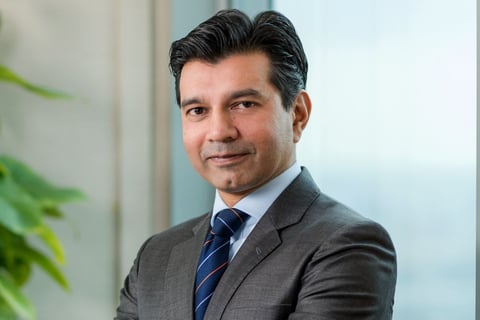 SiriusPoint has appointed Bobby Heerasing (pictured) as its country branch manager in the UK.
The appointment of Heerasing comes after SiriusPoint entered into a strategic partnership with Mosaic Insurance, where the latter would purchase the Lloyd's managing agency of the former. The partnership also includes an investment by SiriusPoint in Mosaic to support its continued growth. The deal is subject to Lloyd's and regulatory approvals.
SiriusPoint will retain its UK branch operations, inclusive of Syndicate 1945.
Read more: Mosaic to snap up SiriusPoint managing agency
Following the transaction, current SiriusPoint London CEO and managing director of Sirius International Managing Agency (SIMA) Robert Harman will transition to Mosaic to serve as CEO. This role change led to the decision to appoint Heerasing as SiriusPoint UK country manager.
In his new role as UK country manager, Heerasing will be responsible for establishing and executing profitable growth strategies and operating plans for SiriusPoint's London branch and Syndicate, a release said. He will report to SiriusPoint global chief underwriting officer & president of Americas Reinsurance David Govrin and SiriusPoint International president of international reinsurance & managing director Monica Cramér Manhem.
Heerasing joined SiriusPoint in October 2021; he brings more than 25 years of experience with him, joining from ACR Holdings and ACR Group where he was CEO and a board member. His most recent role prior to the promotion was head of international strategic business development for SiriusPoint. He had also spent 18 years at Catlin as chief underwriting officer and at XL Catlin as regional underwriting director of Asia-Pacific.
"London is an important market for SiriusPoint," said David Govrin. "Bobby will be a critical enabler towards building a sustainable business model through profitable growth, talent development, strengthening relationships with key trading partners and an unwavering commitment to adding value for our clients."
"Bobby is an experienced and hands-on leader who is committed to operational excellence and cultivating value creation," commented Monica Cramér Manhem. "His appointment underscores SiriusPoint's commitment to the London market and the depth and experience of our talent, as we continue to invest in our reinsurance capabilities."